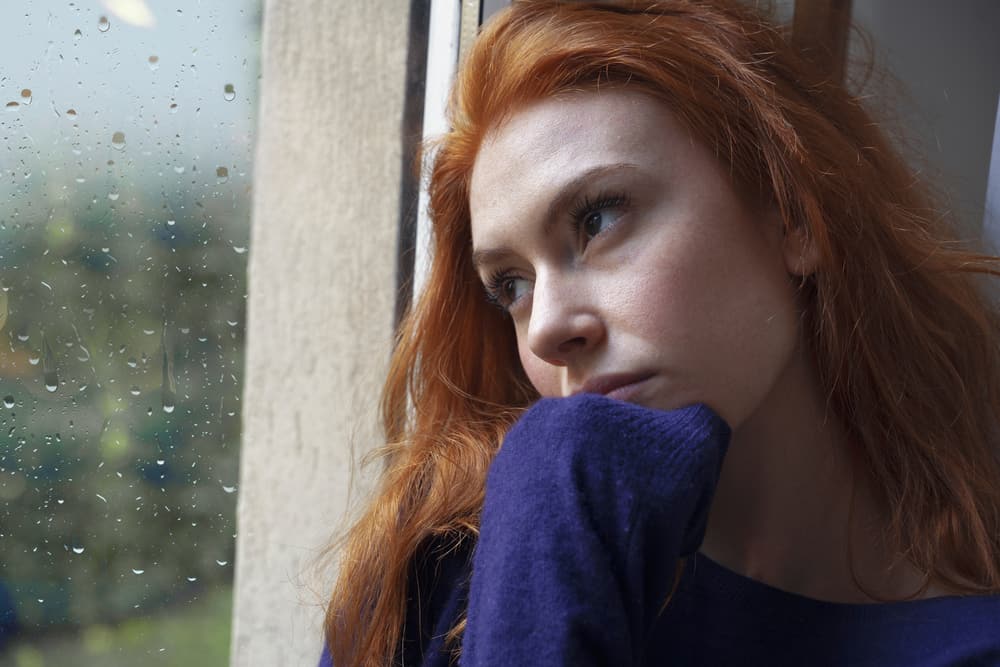 When you think of the perfect woman, you might imagine someone who is strong, reliable, and always there for you – someone like a Taurus.
The Taurus woman is all of those things and more. She is the girl worth fighting for, and if you are lucky enough to have her in your life, you will want to do everything you can to make her happy.
Taurus women are known for their stubbornness, but they're also loyal and loving. If you can spark her interest and keep her guessing, she will be on your side always.
So the question is, how to make your Taurus woman miss you?
Take your Taurus girl on a date, compliment her, give her small gifts, and make her feel like the queen of your kingdom. Tell her that she is like a breath of fresh air and that you can't imagine your life without her. Once you have won her heart, she will be yours forever.
Making a Taurus woman miss you is all about showing her how much you care. Keep reading to find out 8 practical tips to make her miss you like crazy!
8 Easy Ways To Make Your Taurus Woman Miss You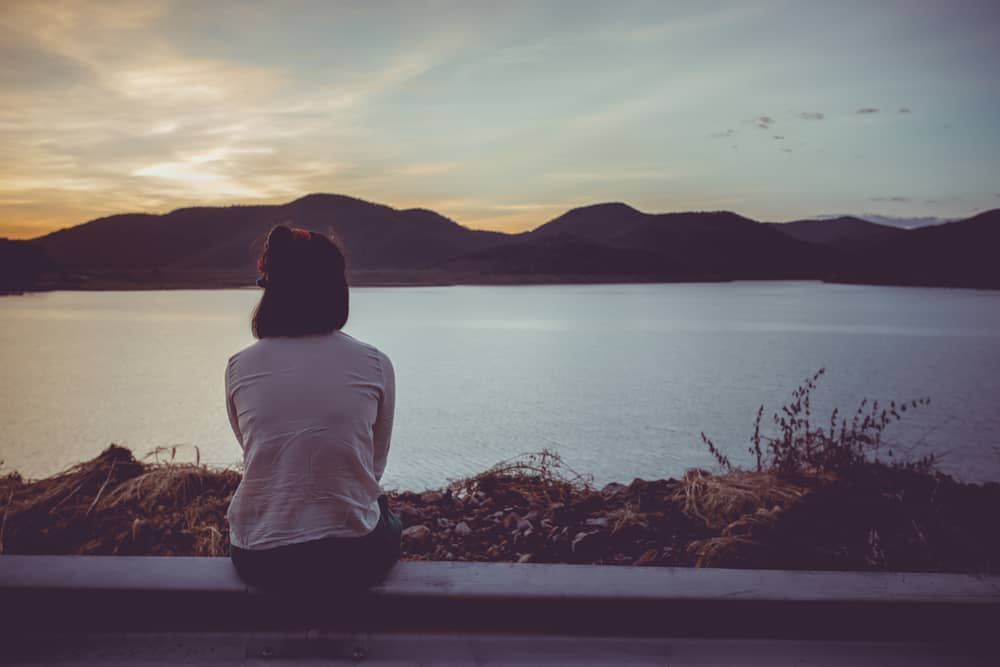 Being an earth sign of the zodiac, a Taurus woman is very practical and down to earth. She is a bit of a homebody. But just because she likes to stay in doesn't mean she doesn't want to be wooed.
She prefers things that are more tangible and real.
Let's get straight into the steps you need to take to make her keep thinking about you when you're not around.
1. Send Her a Heartfelt Letter
Among the best ways to show your Taurus partner how much you care about her is to write her a heartfelt letter.
This doesn't have to be a long, sappy letter – just a few paragraphs expressing your love and how much you miss her.
For Example:
My Dream Girl,
A few things in this world can compare to your feeling of being loved and wanted. Your love is so special and rare; I am grateful to have experienced it. I know we are apart now, but I can't help but think about you and miss you terribly.
I know that you are strong and independent, and you don't need me in your life to be happy. But I really want you to know that I am thinking about you constantly and that I miss your company. I hope you will think of me sometimes and maybe even miss me a little bit.
With all my love,
(Your name)
2. Make Her a Special Dinner
Another great way to show love to your Taurus woman is to cook her a special dinner.
When it comes to romantic gestures, sometimes the small things mean the most. If you want to leave a long-lasting effect on her, why not try cooking something special for her?
If she loves grilled cheese sandwiches, make her the best-grilled cheese sandwich she's ever had. Add some tomato soup on the side.
Is she a sucker for brownies? Make her a big pan of brownies with extra chocolate chips on top.
To add a little extra effort, you can even make place cards and light some candles.
Nothing fancy, but taking the time to make her a meal from scratch will definitely show her how much you're serious and expecting from the relationship.
Plus, who doesn't love a home-cooked meal?
3. Giving a Gift Can Help
As the saying goes, "It's the thought that counts." When you're thinking of what to get your Taurus partner, try to focus on something that is unique and has special meaning.
It could be:
A bouquet of her favorite flowers.
Tickets to her favorite band's concert.
A new piece of jewelry.
A box of heart chocolates.
A t-shirt with a picture of you and her.
Her favorite perfume.
Whatever you decide on, make sure it is wrapped nicely and with a heartfelt note attached. A small token of your affection will make her feel special.
4. Plan a Night Out on the Town
Is there anything better than a weekend getaway? I think not! A weekend getaway is a great way to rekindle the romance in your relationship.
If you want to sweep your Taurus woman off her feet, consider planning a special date. This could be something as simple as taking her to a nice restaurant or planning a weekend getaway.
Taurus women love to dress up and hit the town, so a night out on the town is sure to make her miss you.
Get all dressed, take her to a nice restaurant or bar, and then hit the town for some dancing and fun. She's sure to have a fantastic time and will miss you when you're not around.
5. Be Truly Yourself Around Her
The Taurus woman can see through fake people. Make sure you're always genuine with her. Whether you're complimenting her or just sharing a laugh, let her know that you genuinely care about her and that she's always on your mind.
Simply be yourself. Although it can be really tempting to try to be someone you think she wants you to be, it is essential to remember that she fell in love with you for who you are.
So, go ahead and be your charming, funny, and loving self. This is the only way she is going to miss you while you are away.
6. Be There for Her No Matter What
Taurus is a sign that loves security, stability, and routine. So, when you're in a relationship with a Taurus woman, it's important to be there for her when she needs you.
You should be there whether she's going through a difficult time at work or just having a bad day.
Listen to her problems and offer your help and support.
Be her shoulder to cry on, and she will feel loved to have you in her life.
Allowing your girl to hold you tight in her arms is the best feeling ever, knowing she truly loves and misses you.
7. Keeping in Touch Is the Key
Stay in touch with her as often as possible. Whether you send her a text message, give her a call, or even just send her a quick email, staying in touch with your girlfriend will let her know you are thinking about her.
Additionally, try to schedule regular video chats or Skype calls so that you can see each other's faces and catch up on what is going on in each other's lives.
When you're not together, stimulate her emotions by saying something like, "If I were there right now, I could have lifted you in my arms and kissed you on the cheek."
She will feel like a princess when you express your emotions in this way. And after ending the conversation, she will spend her night dreaming about you holding her close.
8. Drive Her Crazy With a Good Scent
When it comes to Taurus women, one of the things they crave most is the sense of smell. This is why you need to make sure you smell good.
There's something about the way a man smells that can drive a Taurus woman wild. It's a primal thing that's hard to explain, but suffice it to say. You have to dominate her senses to make her miss you like crazy.
This doesn't mean you have to douse yourself in cologne or anything like that. It means that you should be conscious of the way you smell.
Make sure you're:
Taking a shower every day.
Using soap and shampoo that smell nice.
Wearing clean clothes.
Perfecting the art of natural body odor (this one is tricky but worth it).
I would suggest carrying a small bottle of cologne/body spray with you, so you can reapply as needed throughout the day.
Takeaway
Taurus woman is always up for a good time, so it's important to keep making her feel loved. Heartfelt letters, thoughtful gifts, and grand gestures are surefire ways to make her miss you.
They need that extra care to keep them missing you, and it's up to you to provide it. With some creativity and effort, you can make your Taurus woman happy and stay in her mind.
Good luck with your Taurus gal!