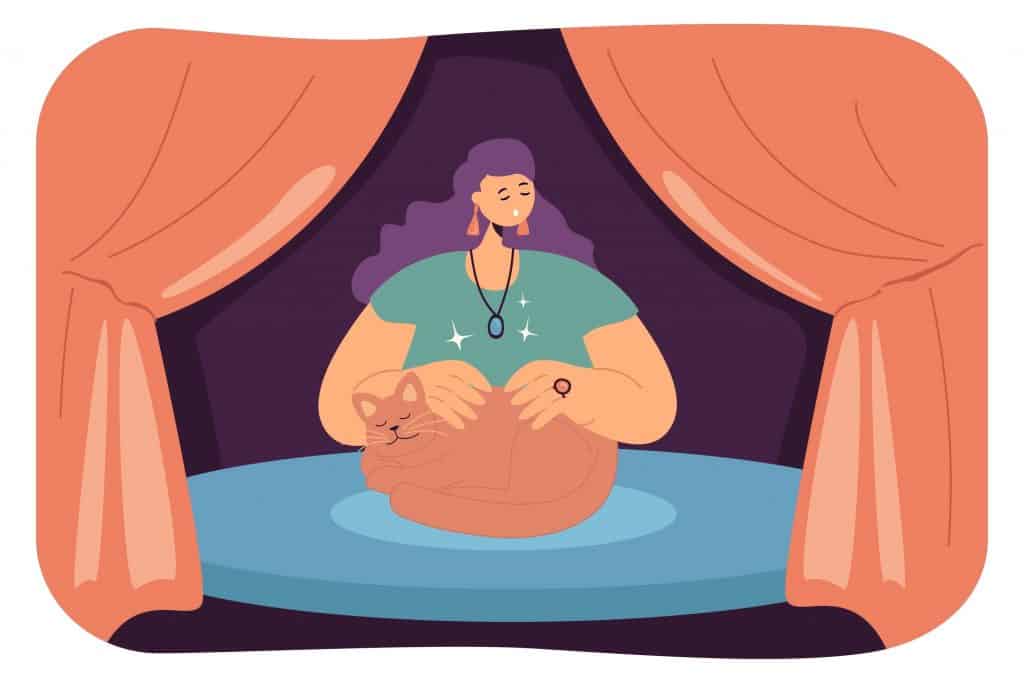 Are you brilliant at tarot card reading? Have you ever wondered if you can turn your passion into a full-time business? Yes, you can!
Card reading has become a growing business in the present world. You can make a good income by pursuing your interest.
But, before converting your passion into a money-making source, you must have excellent knowledge of the deck of cards. Frame a handsome business plan, and you are good to go!
So, how can you start a tarot reading business to earn a living?
Develop an effective business strategy. Design a unique name and attractive logo for your tarot reading business. Set up your tarot reading website. Remember to register your business for taxes and legal obligations. You can also expand your brand via social media platforms.
In this article, you'll discover a step-by-step guide to getting started with the tarot reading business. Let's dive in!
Are You Really Ready for This Business?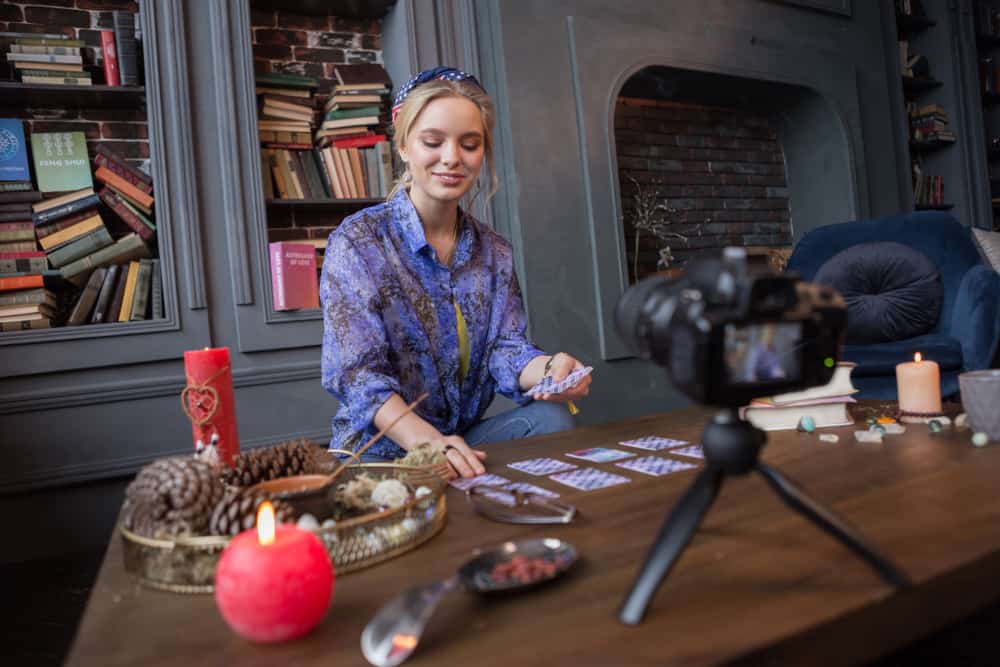 Before you bounce into the step-by-step process to start your card reading business, let me ask you something.
Are you ready for this business?
Many beginners jump into this pool without sound knowledge of card readings, industry, tools, and strategy. To prepare for this business, invest your time learning to grow your intuition and gut feeling.
Have a comprehensive knowledge of card meanings and practice different tarot spreads till your intuition flourishes.
"Intuition is like a muscle. You need to use it regularly to develop and strengthen." 
Here are a few things you can do to set the stage for converting your obsession into a money-making business.
Find your way around the tarot.
Sharpen your skills by studying card meanings and practicing regularly.
Start networking with other professionals in this industry.
Attend workshops, seminars, and webinars related to the tarot industry.
Choose the tools for your business.
Practice, practice, and practice!
Step-by-Step Guide To Kick-Start a Tarot Reading Business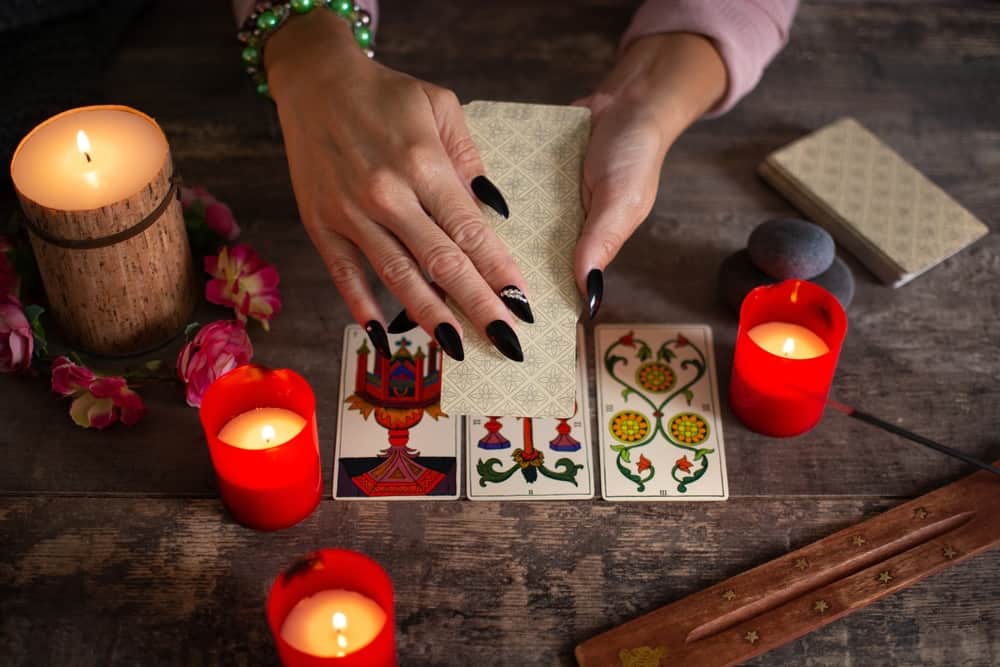 The competition in tarot reading is stiff in the market, but you can excel by applying excellent strategy. If you need the exact roadmap to kick-start your journey, worry not!
This guide will help set off your tarot reading business in the cut-throat market competition.
1. Develop an Effective Business Plan
Precise planning is a strategic tool for any entrepreneur. An effective business plan will help you focus on the specific steps to make your business profitable. It will also help you in the attainment of short-term and long-term goals.
Wonders of developing a business plan are:
It defines your business idea.
It identifies the target audience.
It estimates startup costs.
It devises a marketing strategy.
It develops solid decisions.
Target Audience for Tarot Reading Business
Identify your target market and watch out for your competitors for inspiration. As a tarot reader, you'll have clients from all walks of life. But the real target audience will be the clients who get readings consistently.
Such clients will schedule readings on a weekly or monthly basis. They will mark a consistent revenue for your business.
Startup Cost
Tarot reading is one of those businesses that need little capital to start. Here are some pre-requirements you need to initiate your business.
Ultra-fine experience with card readings.
A laptop.
A good internet connection.
A fine deck of cards.
A good website.
So, you see, it'll take the bare minimum cost. You can hire other readers, too, once your business expands.
How Much Will You Charge the Clients?
Never copy the rates from market leaders!
Do your market research. Find out about the local readers in your area or the online competitors. Look at their services and check their rates. After doing the fundamental analysis, judge the prices for yourself.
Remember, you are the boss and can keep the prices higher or lower. But always set your rates according to the quality of your service.
When you are just starting, there is no harm in doing free and donation-based readings to gain more practice and win the trust of the people. Once you feel confident enough, start charging for your abilities.
Develop a Sales Plan
Frame an effective marketing plan to explore the traffic for your tarot reading business. Come up with irresistible offers and promotional strategies to attract your target audience.
You can also create a YouTube channel to start a tarot reading business by increasing your online visibility. Post videos about tarot readings and the meaning of cards and do live sessions to answer the viewers' queries.
2. Business Name and Logo
The name and logo are the identities of any business. Finding the right name for your business can prove effective for the success of your enterprise.
Before setting the brand name, understand whether you are a sole proprietor or LLC. Below are the tips for creating a crispy and powerful name for offering your services.
Use resources available for brainstorming your brand name, such as Looka.
Finalize it if the name is catchy.
Make sure it sounds good when said aloud.
Use a word that conveys meaning or relates to your brand. It should reflect tarot readings.
Get the .com domain name.
Moreover, you must also come up with a unique and catchy logo.
Remember, a logo is the public face of your business, so it must be attractive and memorable to catch the customers. Here are a few ways to have a well-designed logo for doing card readings.
Hire a freelancer.
Use a logo maker.
Hire a design firm.
3. Promote Your Brand on Social Platforms
Your tarot reading business demands a brand identity on social media sites. It will develop a connection with your clientele and reduce overhead costs.
Having a social presence sets you apart from competitors and provides value to the customers.
Among all social media platforms, Instagram and Facebook are best for your startup. Now that you already have a business name and logo, create consistency through marketing platforms for recognition.
Choose a specific color palette and fonts to match your brand's voice and niche of tarot reading.
4. Set Up a Business Website
A website is a must-have for any legitimate business. It will increase your credibility as you are just setting up a tarot reading business.
If you are freaking out of fear, worry not!
You don't need website building experience or hire an expensive web developer. You can choose Wix, GoDaddy, Squarespace, or WordPress platforms to get your business website.
Obtain a good domain name.
Purchase secure website hosting.
Display a clear description of your business.
Create an attractive and engaging website user interface.
5. Register Your Business
Registration is the most crucial step in setting up any business. It can be exciting because registration will mark your tarot reading business as official.
Your taxes, personal liability, and registration requirements are based on the type of business structure you choose. So, consider it wisely!
You can go for:
Sole proprietorship.
Limited Liability Company (LLC).
General partnership.
C Corp.
S Corp.
As a new business owner of tarot readings, it is best to choose LLC because it offers liability protection and pass-through taxation.
6. Taxes and Legal Obligations
Pay attention to the procedure of taxes and other legal obligations. Overlooking taxes and being unprofessional can even shut down your business.
Before charging for anything, you must check out the tax rules in your area.
Obtain an EIN (Employer Identification Number).
Choose your tax year, as it will figure out your tax cycle.
Consult a professional or accountant to help you complete this step accurately.
7. Open a Business Bank Account
A business bank account is mandatory to protect personal assets and make the tax filing process more manageable. Never mix your personal and business account.
It risks your belongings, such as your home, car, and other valuables. In such a case, your assets are at greater risk if ever business gets sued.
You can obtain a business credit card. It will help you separate your personal and business expenses.
8. Advertise To Promote Your Business
If you want the clients to keep coming back, don't just sit. Instead, market yourself!
Procrastination is a no-excuse because there are several ways to promote your tarot reading business.
Besides recognition over Instagram and Facebook, check out the ideas below to market your newly established tarot reading brand.
Create an e-newsletter with tarot tips.
Write an eBook over card reading to showcase your skills and attract new subscribers to your email.
Offer a free reading service to a popular blogger and ask them to promote you.
Offer a referral bonus to your clients.
Tips for Customer Care
To get additional insights, keep in mind the following tips for customer care.
Have clear boundaries.
Respect and nurture good clients.
Never freak them out.
Provide quality worth their money.
Ensure confidentiality.
Final Thoughts
Starting a Tarot reading business isn't like rocket science. You can start it with minor capital. Learn the card with excellence, apply a proper business strategy, and you're enough!
Now that you have learned the most about starting a successful tarot card reading business, it's time to dive deeper into the business world. Go and start making money with your passion!
Frequently Asked Questions
How much money do tarot readers make?
The average salary for a US tarot reader is $53,992 per year. Readers can make anywhere from $20-$100+ per hour from the comfort of their homes.
Do you need a license to read tarot cards?
Absolutely not. You don't have to be a certified professional to read tarot cards. However, you can develop your tarot reading skills with practice and by taking classes.