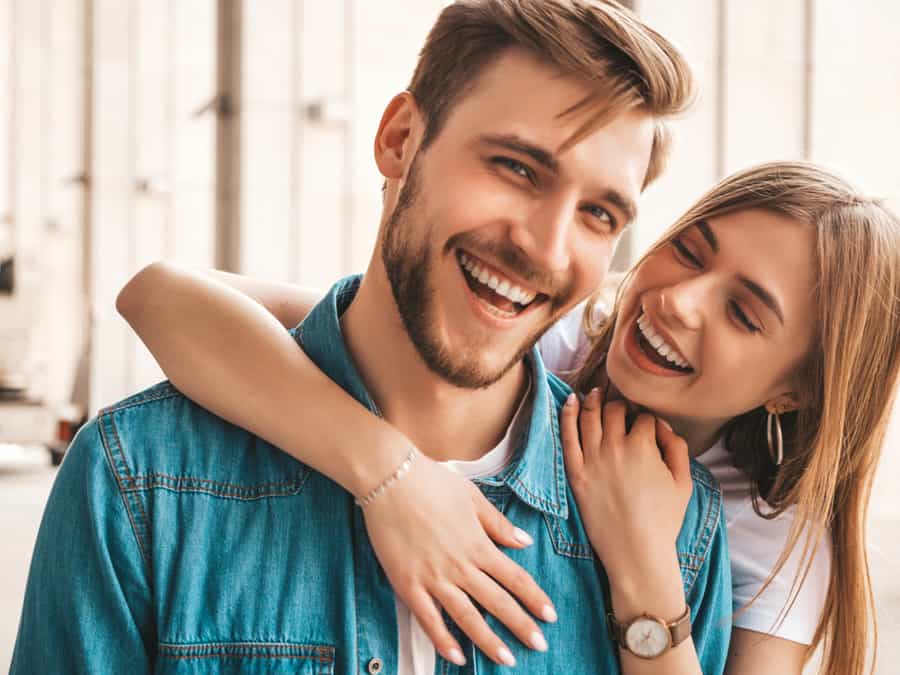 Picture this. You are in a relationship with a Virgo woman. You have been with her for some time, and you're starting to feel something more.
Every time she looks into your eyes, you feel like she can see the depths of your soul. Every time she talks to you, it's like she is speaking directly to your heart.
And then you wonder, is it the beginning of love?
Well, it can be tough to tell in the case of the reserved, shy, and introverted Virgo woman!
But if you look beyond her exterior, you can get a lot of clues from her behavior that she is attracted to you.
So, how does a Virgo woman express love? How can you tell when she's in it for the long haul?
A Virgo woman shows love through little actions, like cooking your favorite food, making you feel special in front of others, and surprising you with thoughtful gifts. She will have long conversations with you. You will be showered with romantic gestures, which she may be too shy to express in words.
Recognizing and appreciating the love language of your Virgo lady could be the key to a happy relationship! Let's unveil the 9 secret signs to spot a Virgo woman in love.
A Virgo Woman Expresses Love in These 9 Ways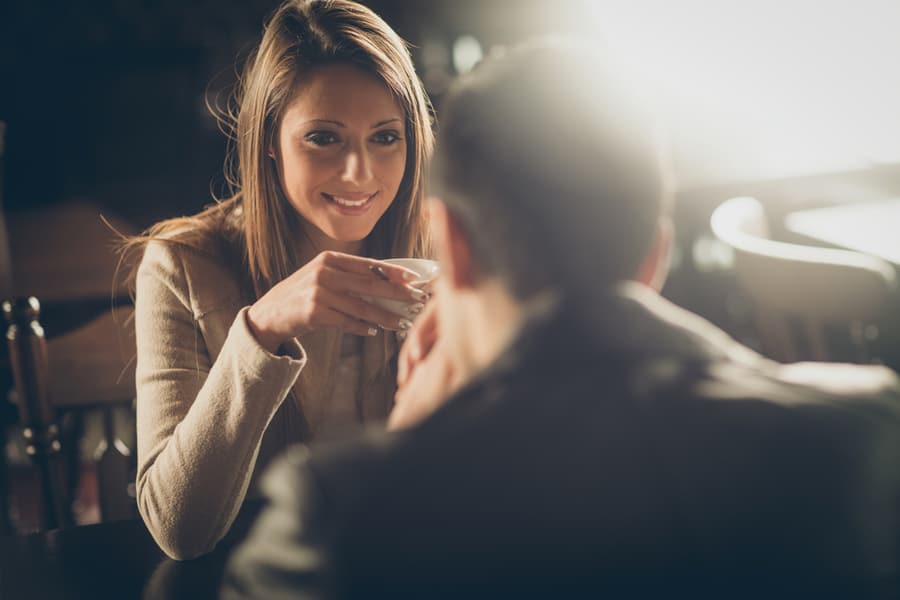 Virgo is the 6th sign of the zodiac wheel and is symbolized by the Maiden. Virgo lady is known for her practical and logical approach to life.
She is most comfortable communicating through actions rather than words, so pay attention to the subtle expressions of love she shows you.
Here are the 9 ways to recognize when a Virgo woman is in love with you.
1. She Engages in Meaningful Conversations With You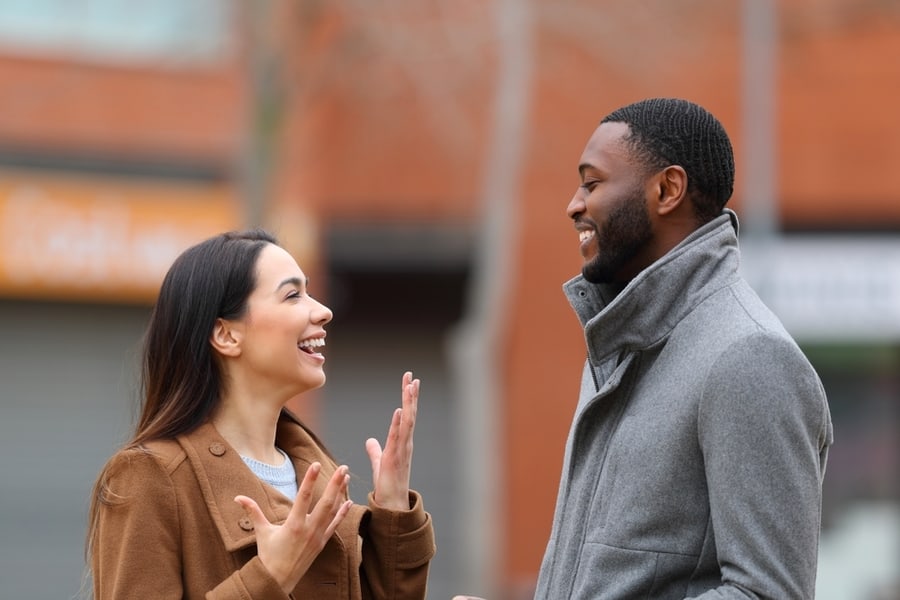 Isn't it amazing when someone takes the time to get to know what you're truly thinking and feeling?
If a Virgo woman is in love with you, expect long and deep conversations. She will look forward to exchanging ideas and thoughts with you, proving her genuine interest in your life.
For example, she can ask thoughtful questions about your past, thoughts on certain topics, and what kind of future you envision for yourself.
Let your girl show you love in her way. Don't be too demanding or push your expectations onto her. When she senses that you are not taking things seriously, she may shut down and become distant.
2. She Is Attentive and Considerate to Your Needs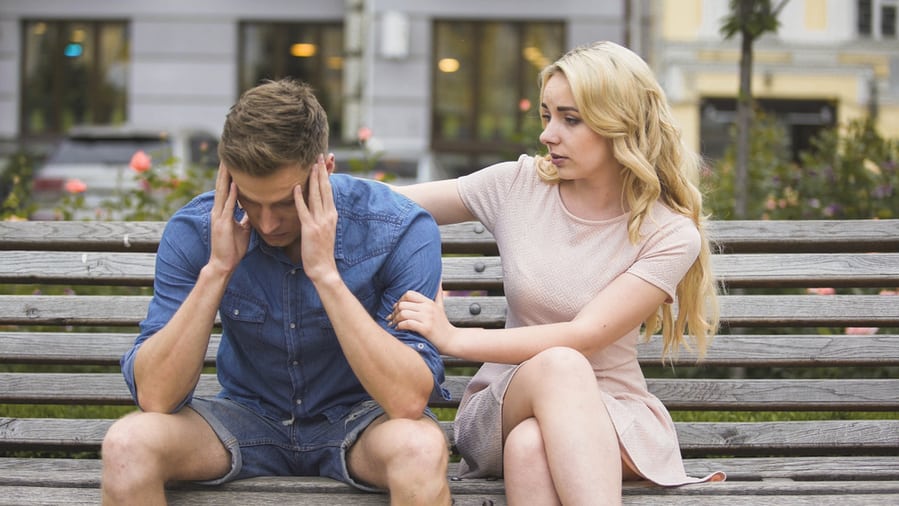 Love is not only about having a fancy dinner or romantic gifts. It is also in the little and thoughtful things she does without being asked.
A Virgo woman in love will put you first and go out of her way to make your life easier. She takes note of the little things that make you happy, like your morning beverage of choice, and does her best to make sure you have it.
She also puts effort into knowing your likes and dislikes, so she can be sure to avoid anything that has the potential to annoy you.
3. Her Texting Game Will Be On-Point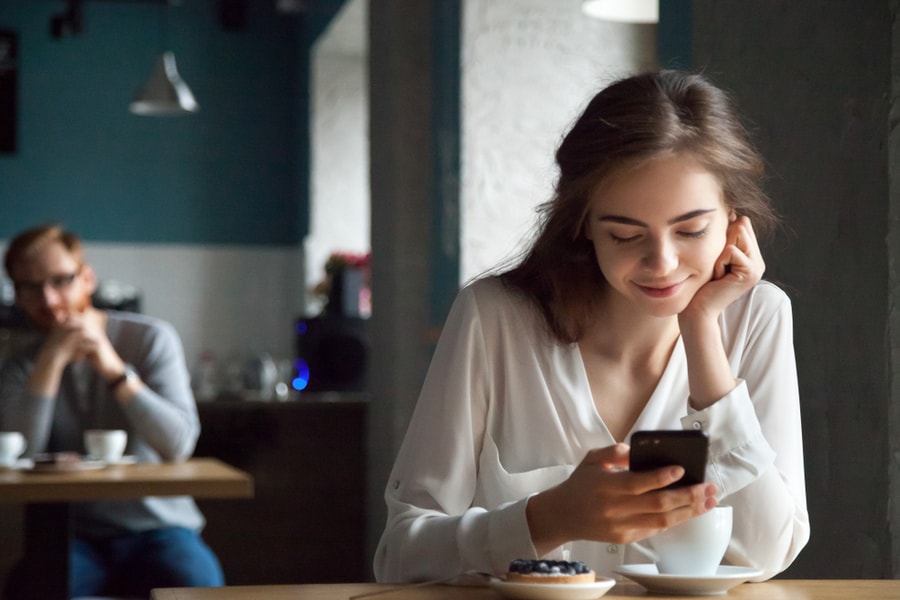 Texts are the easiest way for a Virgo woman to express her feelings and thoughts.
If she's into you, expect regular texts filled with thoughtful questions, frequent updates, and sweet compliments.
She could send you messages like:
"Hi, handsome; how was your day?"
"Your smile lights up the room!"
"How about a dinner date tonight?"
"What if my eyes are the stars and you are my sky?"
She will make efforts to keep the conversation alive, no matter how busy her schedule is.
If you want to make her chase you, reply with a witty remark and keep your texts as flirty as possible. This will make her heart skip a beat!
For example: "Sounds like an offer I can't refuse! Pick you up in a few?" or "Sure, only if you promise to wear your best dress and indulge me in some chocolates!"
4. She Makes You Feel Special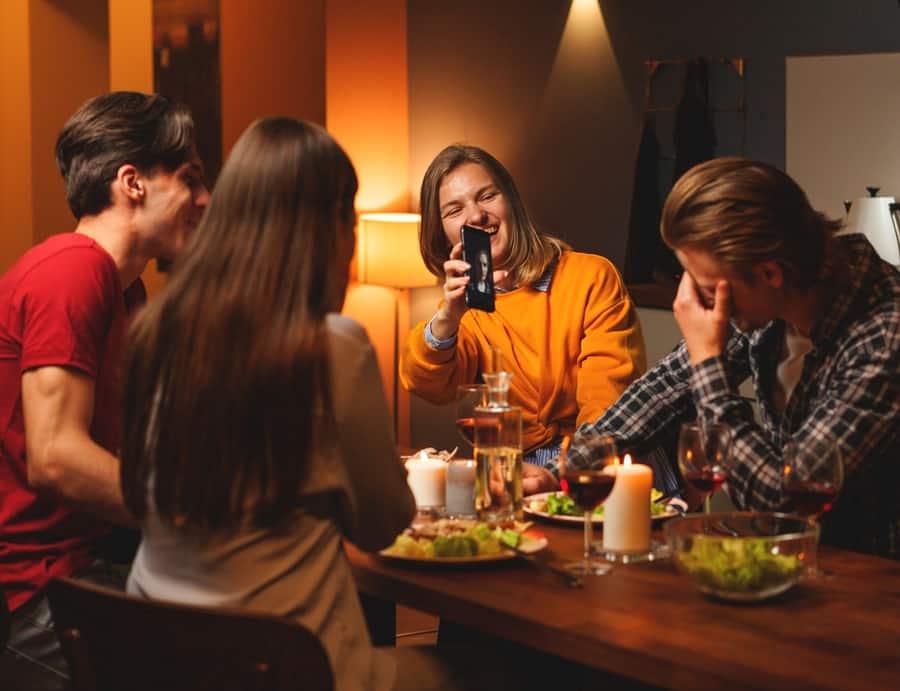 At family gatherings like birthdays and anniversaries, a Virgo lady ensures to include you.
She makes it clear to her relatives that you are someone special, and thus you get all the attention.
You might even find her bragging about your accomplishments in front of others. This is her way of showing you how proud and lucky she is to have found you.
5. She Will Be Your Biggest Cheerleader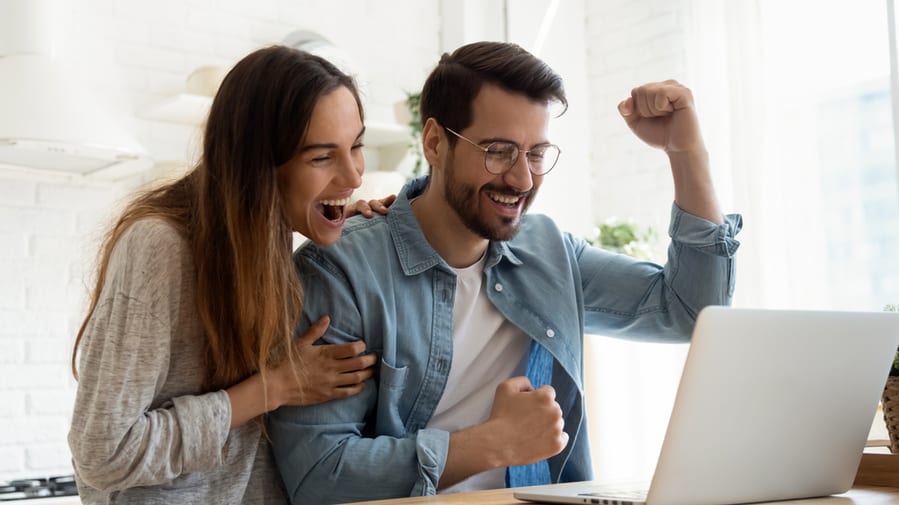 Okay, so you got a promotion or achieved an incredible milestone. Your Virgo woman will be the first one to jump with joy and appreciate your efforts.
She won't be hesitant to show you the admiration and love you deserve. So, expect a surprise party or an extravagant dinner from your lady to celebrate your success.
What does it mean, BTW?
Obviously, she wants to leave no stone unturned in making you feel loved.
6. She Cooks Your Favorite Food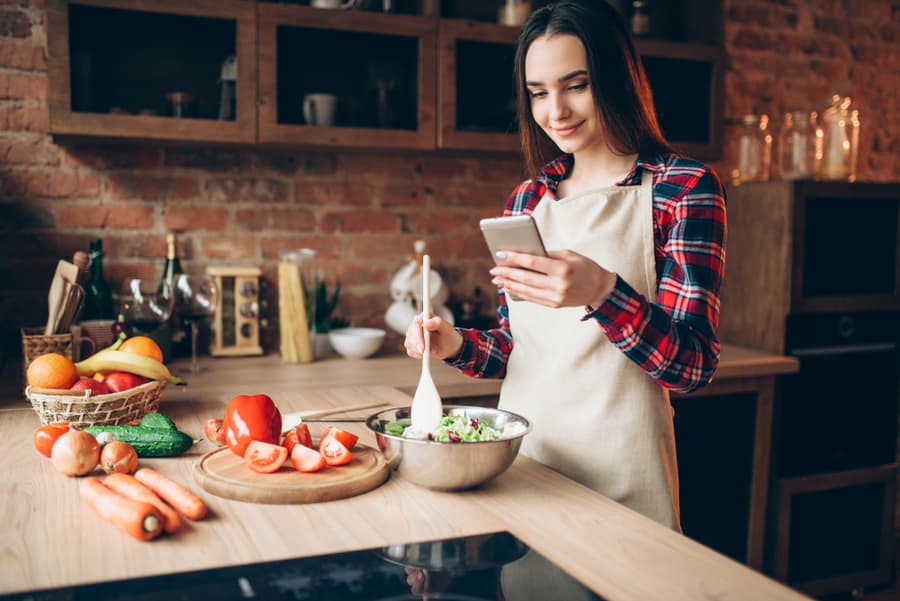 Imagine visiting your girlfriend's place and finding your favorite food cooked for you. Isn't it the best thing that can ever happen?
A Virgo woman loves to pamper her guy with delicious meals. She puts immense effort into cooking something you like and is ready to learn some new recipes just for you.
After entering her home, the first thing you will notice is the heavenly aroma of food and a warm welcome from your lady love.
Her way of expressing love is matchless and beautiful! Like a true chef, she puts her heart and soul into cooking food for you.
7. She Is an Unselfish Lover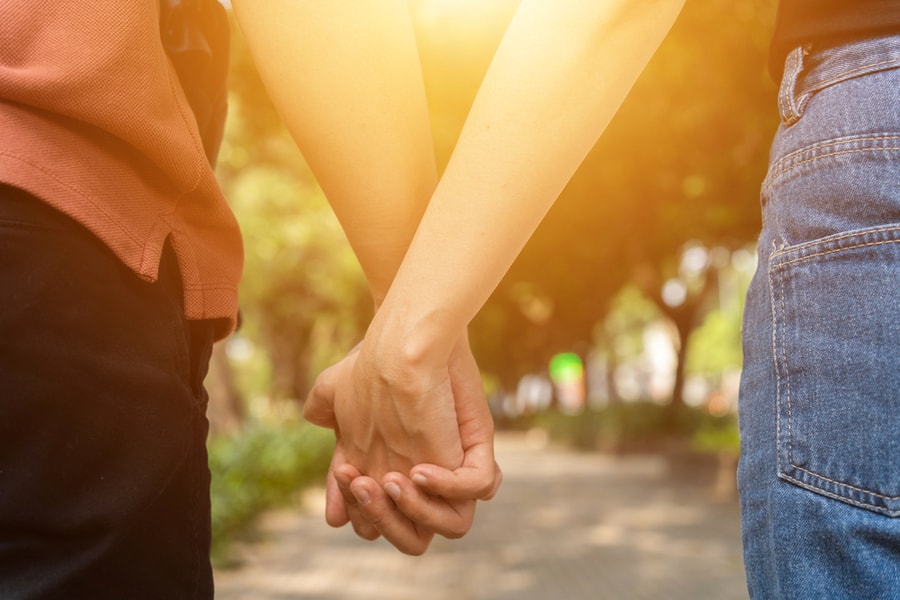 Let's accept it, Virgos are known for being perfectionists and high maintenance.
Virgo women know the importance of giving space and never imposing their thoughts or opinions on their partners.
She loves you by putting your needs and desires above hers. Her passion for creating harmony can be seen in her relationships. If she is with you, she will be devoted and committed to taking the relationship to a whole new level.
This should be a sign that she is madly in love with you.
Why not give due credit to her sacrifices and unselfishness? Hold her hand and take it near your heart. Tell her in a soft voice that she is the queen of your kingdom. This will make her day, and you can witness the sparkle in her eyes!
8. You Will Be Showered With Romantic Gestures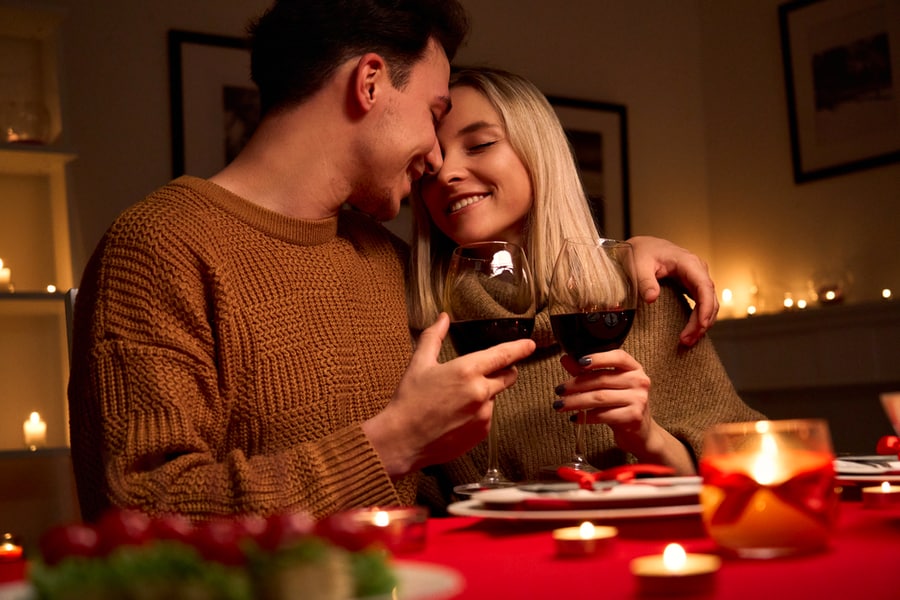 Wait! Don't you think we have already discussed pretty much about her romantic gestures?
Well, this one is different. Your Virgo girl is a master at that.
She may leave sweet love notes on your desk or surprise you with a bouquet of freshly bloomed roses.
She will touch her forehead to yours and make you feel like no one else in the world matters.
On a cold winter night, she will bake hot muffins for you and spoil you with a warm hug.
You can never undermine the power of her kisses, as they are full of love and passion.
She often uses the beauty of her beautiful lips and deep cleavage to make you go crazy.
That means her body is screaming for your attention, so don't miss the chance to get closer to her!
9. She Surprises You With Nice Gifts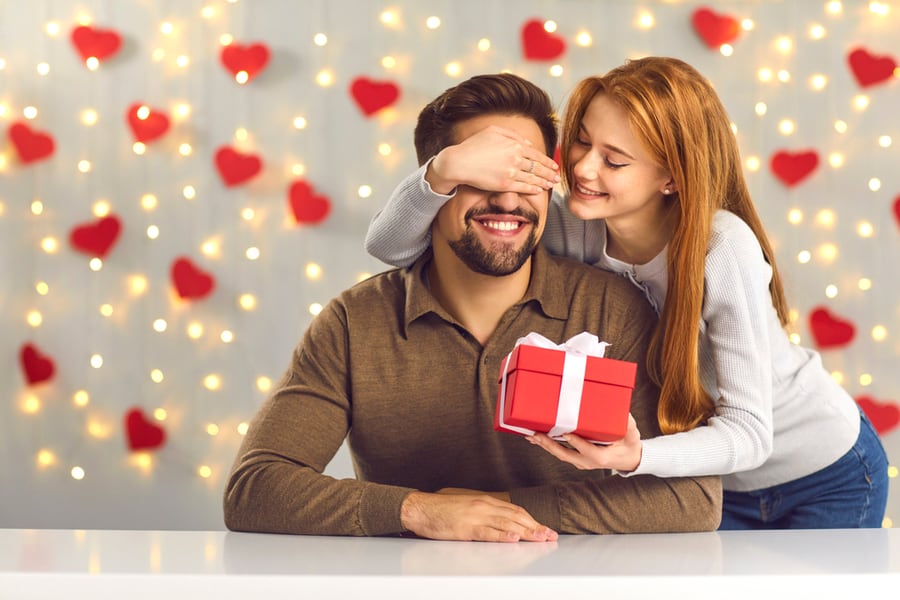 It's your birthday soon, and you expect a special gift from her. But no one, including her, seems to know what it is.
So, you are worried and anxious at the same time to find out what's in store for you.
And then the time comes, and you can't believe your eyes!
When everyone else would be gifting you something routine, she surprises you with a unique and thoughtful present. She loves to amaze her loved ones with unexpected and beautiful gifts.
It can be anything from a book to an expensive watch.
She could also plan a surprise vacation if you two are in the mood for some adventure!
This is another way of expressing her love in an amazing way!
Final Thoughts
To sum it up, a Virgo woman expresses love through her actions. She is the first one to appreciate your efforts and shower you with surprise gifts, romantic gestures, and tasty meals.
Her unselfishness and ability to understand your needs are enough to make you feel like the most loved person in the world. She goes the extra mile to bring you closer to her heart and turn the relationship more meaningful.
So, if you have a Virgo woman in your life, cherish her with all your heart! She deserves all the love and care in the world. Like no one else, she amazes you with her unique ways of expressing love!