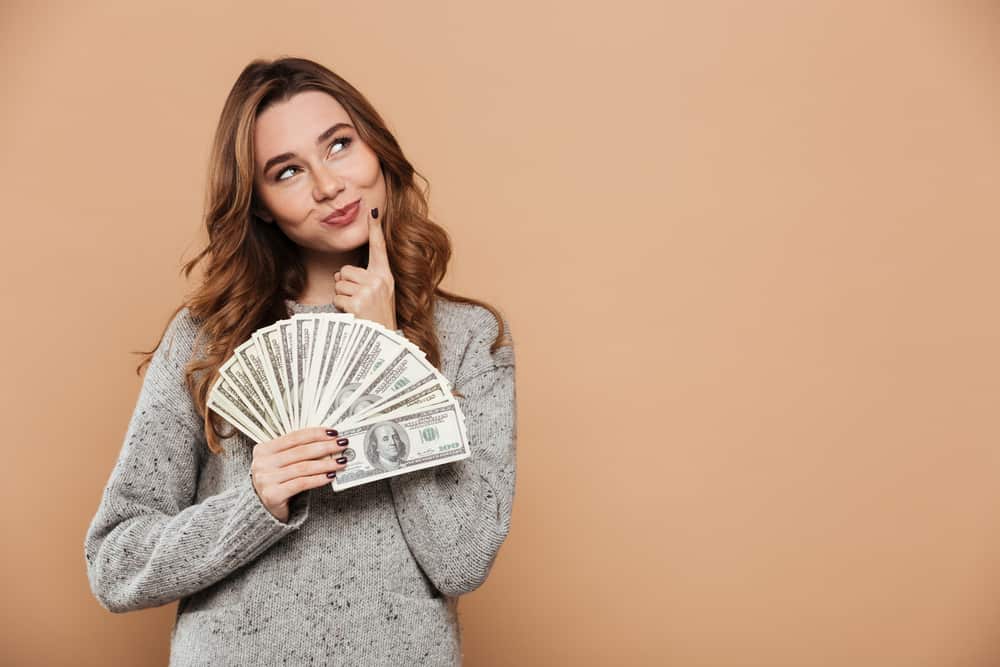 Once people learn about manifestation and the powerful law of attraction, they first think of money. Money is one of the most common manifestation requests and also the most difficult to achieve.
But it's not like the universe immediately loses its power when you try to manifest wealth; it's all about the sensitivity to money and the layers of emotions it comes with.
Remember that to manifest, you have to maintain a positive mindset. This can be hard for money because the thought of it usually brings stress from unpaid bills, savings, and other uncomfortable thoughts that corrupt the mind with negativity.
But relax, it's not all bad news. There's one powerful way to overcome these negative barriers, and that's through the use of words; positive affirmations.
Words are mighty powerful, and if you know what to say, you can manifest riches in little or no time.
So what can you say to manifest money?
To manifest money, you'll have to eliminate self-doubts, set your intentions, and start visualizing. When you're done visualizing, remember the things you visualized and write them down as positive affirmations.
There's still a lot to learn about manifesting money through positive affirmations, and we'll give you a thorough guide in this article, plus an epic list you can use daily.
Is It Possible To Manifest Money With Our Words?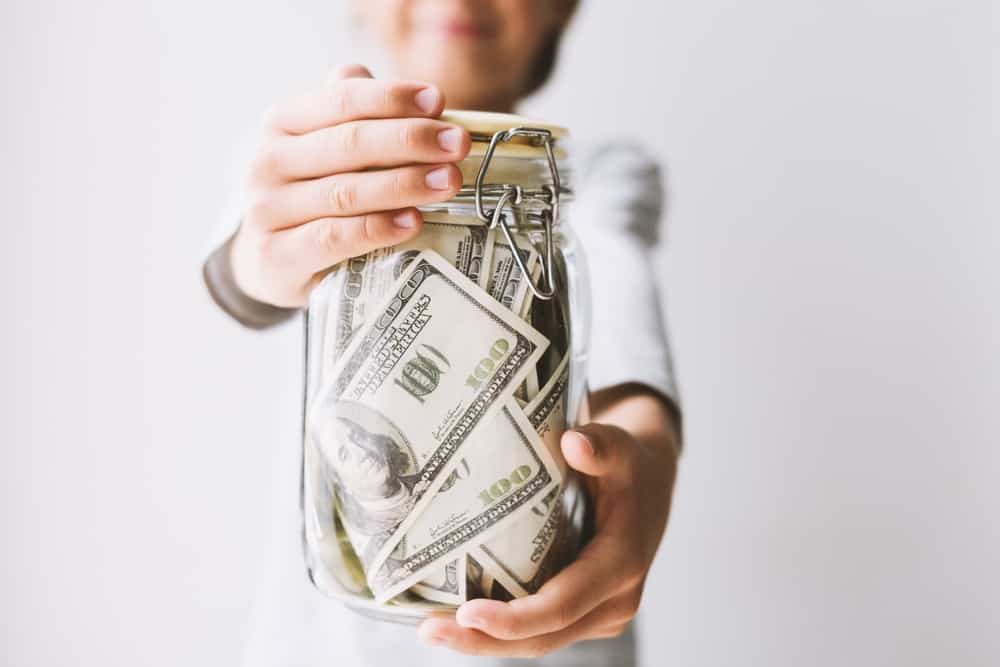 You're human, after all, so it's only fair that you're skeptical about the concept of manifestation. But trust us, you're not the first person to ask yourself these questions.
There are millions of people like you who once felt the same but have changed their mindset and are now using the power of manifestation to command different facets of their lives.
According to the law of attraction, if we genuinely believe in a cause, maintain a positive mindset, and boldly visualize it, we can manifest it into reality.
So if you can change your mindset about money, you can change the type of energy you emit to the universe, which will attract financial prosperity to your life. It works; millions of people have been using it for decades.
Positive affirmations help in eradicating these elements of self-disbelief that hinder manifestation. These affirmations create a positive aurora that will put you in a perfect position to easily manifest anything you want, including financial freedom.
Why Are Positive Affirmations So Powerful?
When manifesting financial prosperity in your life, you'll need to master the art of positive affirmations. If you've ever wondered why these affirmations are so powerful, it's because of the powers that come with words.
Thoughts of money are mostly filled with negativity. Negative thoughts are always lurking, even when you dream about an expensive mansion or a luxury car.
They might come as a fear that stems from the lack of financial security or worry that you might not achieve your financial dreams. It's often harder to control or stop these thoughts from coming in.
But with positive affirmations, you're in control. Nothing can change these words because they became real the moment they left you.
Also, when you speak, you listen, which means you're absorbing positivity.
Positive affirmations are your way of telling the universe that you're sure of what you want and you're not scared to say it out loud.
How To Write Positive Affirmations To Manifest Money
While it's possible to manifest money with words, it's not as straightforward as many might think. There are steps to follow to help prepare yourself and guide you on the right things to say.
For starters, before you even begin to think of words to say to manifest money, you must first understand what you want from money. This might sound silly, but the truth is, the universe thrives on specific details, and knowing exactly what you want will positively impact your chances.
What's your idea of personal wealth? Is it a luxurious house in an exotic city or a fancy car? Maybe it's being debt-free, sponsoring your education, or traveling the world.
Whatever it's, ensure they're genuine and write them out. Being confident about the things you want will help you maintain a positive mindset and know the right words to say.
After confirming your intentions, the next step is to visualize. Visualization will give you a graphic image of the life you'll leave after you've manifested money, and it's also perfect because it'll help you better understand the exact things to say.
So take time to visualize yourself driving your dream car or swimming in the pool of your new house; you'll notice that the right words will start coming to you.
A List of Positive Affirmations To Manifest Money
Here are powerful money affirmations you can use on a daily.
If I believe, it shall come to pass.
I deserve financial prosperity, and that I shall receive.
Money is coming my way; I just know it.
Every move I make will result in financial freedom.
I will have enough money to buy my (insert what you want).
I'm going to have an incredible relationship with money.
If my intentions for money are true, the universe will surely reward me.
Nothing is stopping me from making money.
I want money in my life and I will get it.
Today will be the day I attain financial prosperity.
I am destined to be rich and successful.
I am not on this earth to suffer; I was made to be wealthy.
Financial prosperity is not a dream; it's my reality.
I am one step closer to fulfilling all my goals.
I am ready to work for it, and I know the money will come.
I am not being greedy; I am only asking for the money I deserve.
The universe has told me it's possible to manifest money, I just need to act and keep believing.
I am excited because my money is coming soon.
I am a magnet that'll keep attracting money wherever I go.
Money is coming. I just work, wait, and believe.
Don't forget to make it specific to your demands. Also, avoid using negative words.
The Bottom Line
A good understanding of the universe and the power of manifestation might be all you need to be successful in life. Sadly, even with the growing popularity of manifestation, people are still finding it difficult to manifest money.
This is not the universe's fault but that of the people who have yet to adopt a positive approach to thoughts about money. One of the ways you can ensure you remain in the right state of mind and also manifest money is through the use of positive affirmations.
But you first need to understand what you want your life with money to look like; write it down if it helps.
After this, take time to visualize, and you'll know the right words to say to manifest money. We've also made an epic list you can use. There's no specific timeframe to use them; say them to yourself anywhere and anytime.
Remember, the goal is to maintain belief and stay positive. Good luck!