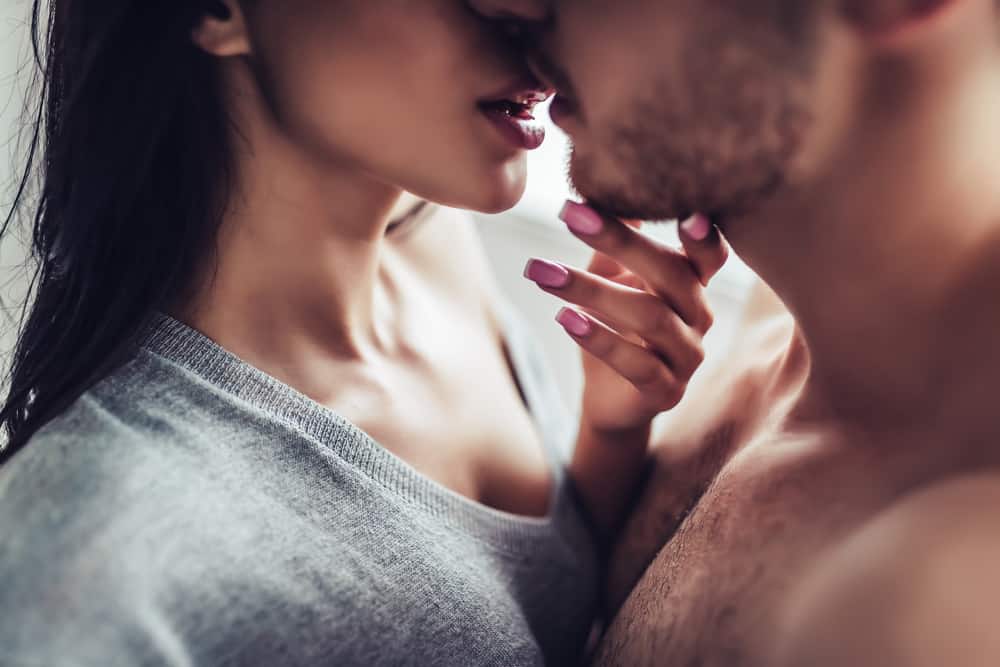 Zodiac signs have a huge influence on an individual's personality. And just like any other zodiac sign, the Leo woman has a unique set of characteristics that make her who she is.
If you're in a relationship with her and want to attract her and make her feel the same way you feel, read on.
The thrill of the chase is what gets your adrenaline pumping and your heart racing. And when it comes to a Leo lady, she likes nothing more than a man willing to go the extra mile to win her over.
So, how to get a Leo woman to chase you?
Admire her confidence and ability to take charge. Keep refreshing your relationship by adding romance in the form of flowers, surprises, and texts full of love. You can plan adventurous dates that get her heart racing. Be a great listener and conversationalist to keep her engaged.
Let's explore the in-depth guide of 9 simple tips to make your Leo woman fall head over heels in love with you and chase you like crazy.
9 Surefire Tips To Get a Leo Woman To Chase You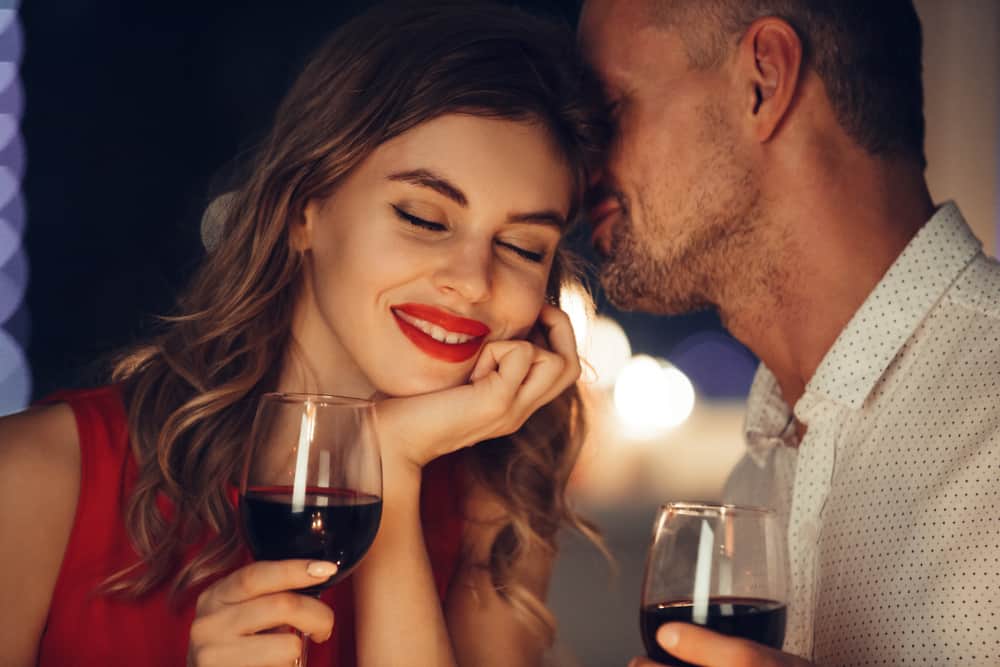 1. Compliments Always Work
Leos love to boss around. You will notice them initiating things at different intervals. But sometimes, they need praise as well.
If you want to entice your Leo girl, you need to learn the art of giving compliments.
Since all women love compliments but it will create a significant impact on Leo in particular. You can open a doorway to spark a good conversation if you meet her at a cafe or a restaurant.
If you see her coming from a distance, you can hold the door for her. After she enters, you can compliment her: "You look gorgeous in that orange dress and high heels."
2. Ignite Some Romance
Leo ladies cannot run from romantic individuals for a long time. There is not a single way that you can show romance to your woman.
Plus, don't be afraid to experiment with different ways for them so that you can get familiar with her fetish if you have not interacted with her before.
Some of the actionable ways that would perform well in your case are:
Sending Flowers
You can try sending her pretty flowers in the form of a bouquet in the morning or randomly. Or you can also get her flowers on special occasions like her birthday or your anniversary.
Writing Letters
Who does not like hand-written letters? A Leo woman treasures unprecedented letters. You can write your girl a thoughtful letter to instill a sense of care in her from your end.
Giving Surprises
One of the most viable ways to ignite romance is by surprising her with dates and gifts. You do not have to go above and beyond with presents.
By staying within your budget and being true to your woman, you can impress her like no other.
If she's been talking about a particular restaurant she wants to try, you can surprise her by making reservations and taking her there.
Unexpected Sweet Texts
Don't forget to send her sweet good morning or good night texts. This will make her like you a lot, and she will start chasing you more as you prioritize her during your busy day.
3. Show Your Adventurous Side
One of the suitable ways to get a Leo woman to chase you is to become an adventure lover. Since Leos are most likely to be fed up with the mundane routine, they love to explore the outer world.
So, you should grab this opportunity to impress her.
Plan hiking or explore nature in a hilly area.
Make her life much more breathable by offering her an adventurous road trip.
Enroll in a dance class and invite her to be your partner.
You can also visit an amusement park and enjoy the rides together.
The idea is to keep her life full of zeal and enthusiasm by adding more adventures. She'll start wanting you more as you become the source of her happiness.
4. Pamper Her Like a Princess
She would love it if you pampered or spoiled her. Well, this does not mean that you have to panic and extravagantly initiate things.
You need to act upon the hints that she gives you. She might not find it comfortable to accept lavish dates from you every other day too.
Plan a lavish date when you are ready to afford it. It can be an expensive vacation to her dream destination vacation spot in a city. It could be anything. You only have to use your creativity to spoil her in a thoughtful way.
5. Be a Good Listener
When you are on a mission to impress a Leo woman, you need to understand that she likes to talk. A lot.
She loves to share her stories and expects the other person to lend a patient ear.
You cannot risk your chance by ignoring her during a conversation. Owing to her self-centered nature, being all-ears to a Leo woman will give you extra points.
Make sure you pay attention to her. It will also showcase that you are well aware of the etiquette of communication with a woman. The more she'll think about you in your absence, the more likely she will take the initiative and contact you.
6. Prioritize Her Always
If you want to fascinate her with your efforts, you must do things out of the box. She should always be your priority in a situation when she is expecting you to be there for her.
It does not mean you have to ditch your friends and only focus on her. You can balance both your social and love life without any problems.
The best way is to prioritize her in public and private. You must maintain a steady relationship with her so that she creates a sweet spot in her heart for you.
For example, if you are with your friends and she calls you, make sure you answer her call.
Take a selfie with her and post it on your social media profile to show that she is an integral part of your life.
After a long day at work, go straight to her house instead of going to your friend's place and hug her.
It will eventually make her feel good and special, prompting her to chase you more.
7. Be a Supportive Guy
Leos are the lions of the zodiac, and they love to be in the limelight all the time. But like everyone, they also need a strong partner who can support them in difficult times.
Especially Leo females have big dreams and profound passions. They always stick with what they want and also strive for it.
It means you have to be supportive of a Leo woman when she needs you the most.
Offer her your shoulder during hard times. Whether it's her professional life or personal, you have to always show up.
It doesn't matter if she notices you or not, but your consistency would knock at her door one day and, from there, would start a new beginning. She will feel incomplete without you.
You will be part of her family gatherings and friends circle. You will be the one she would want to show off in public. And what you want more than anything is that she will fall head over heels in love with you.
8. Apologize for Your Mistakes
You have to consider apologizing to your girlfriend when you are on a mistake. A Leo girl has a big heart. But you must muster the courage to be faithful to her and admit your mistake.
This will show her your inner self's reflection. She will think that you do not want to lose her by any means.
Bring her a small gift when you meet her after the fight.
Write a letter of apology and post it to her.
You can also cook her favorite meal and show your guilty face.
Plan a surprise candlelight dinner at home and confess your feelings for her.
Take her on a long drive and talk about what went wrong from your end.
Refresh your memories by watching old pictures and videos together.
The worst barricade in a relationship is the ego that holds you back from accepting your mistakes before the second person. But the love will flow more beautifully if you manage to get over it.
9. Let Her Be Alone
Leo women like to be in isolation when things go hard on them. Don't follow a dominating approach. Respect her demand. Wait for her. Let her come back to you when she is ready.
Chances are, even during her difficult situation, she will feel your need to be around her.
In a Nutshell
Now you know how to make a Leo woman chase you with the least hustle. She is an independent lady, and it might take some time for her to fall in love with you. But once she does, it will be worth the wait.
Your relationship should be lighter and more fun instead of being difficult and complicated. Keep your partner happy by respecting her choices and decisions. Be her backbone, and she will love you unconditionally.