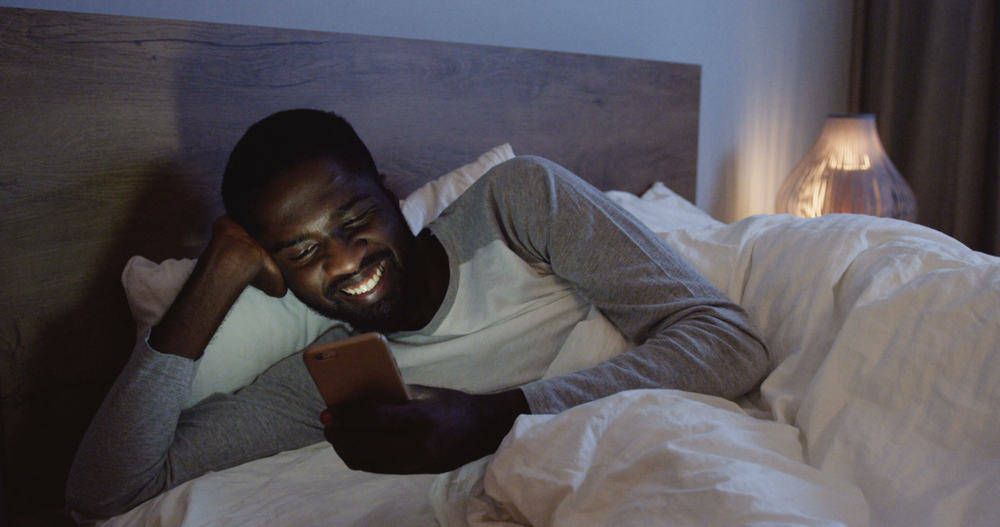 Are you looking to turn up the heat with a Capricorn man through text? Want to take things to the next level by sending him some sultry messages?
Texts are a great way to stay connected and build rapport with someone you're interested in. They can also be a tool for turning up the heat!
Relationship with a Capricorn man can be challenging. People of this zodiac are known to be aloof and unemotional. But once you get past their barriers, they can be great lovers.
So how can you play your texting game with a Cap guy to hook him and leave him wanting more?
Compliment him in initial texts to get his attention. Once he is in, reignite the spark by flirting with him. Send your selfie with a clever caption to capture his imagination. Using emojis and talking about your fantasies can also make a Capricorn guy go crazy for you!
Let's uncover the 8 secret tips to seduce your Capricorn crush and make him want you more! With just a few texts, you'll have sparks flying in no time.
8 Flirty Ways To Seduce a Capricorn Man Through Text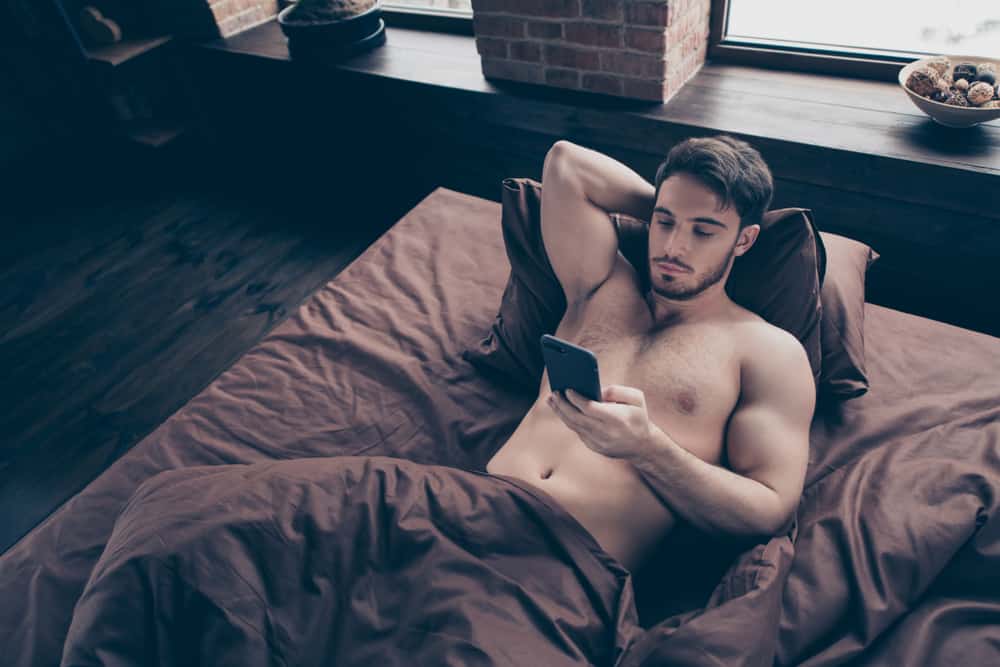 Being an earth sign ruled by planet Saturn, his spiritual energy is strong.
So, a Capricorn man needs to feel a connection with you on a deeper level before he can let himself go and get fully invested in the relationship.
Here are 8 magical tips and tricks to do so in minimum time!
1. Text Him First
The first step to seducing a Capricorn man is taking the initiative and texting him first.
Start the conversation by asking him about his day or how work is going. You can also inquire about his hobbies and interests to get to know him better.
"Hey, I was just thinking about you. How was your day today?"
"Can't wait to hear about your big presentation. How did it go?"
"Hey! I noticed you like hiking. I love hiking too! Do you have any favorite trails near you?"
2. Compliment Him To Get Attention
The strategy should not be to bombard his inbox with sexy and steamy messages right away.
You need to play it cool in the beginning and let him know you are interested without being too pushy or needy. A simple and genuine compliment will go a long way in getting his attention.
Try these texts to make him feel appreciated.
"Your new haircut looks amazing! I love it."
"You have a great sense of humor. I always enjoy talking to you."
"I was just thinking how lucky I am to have you in my life."
3. Reignite the Spark by Flirting Gradually
Do you know the saying? "Old flames die hard."
If you had dated a Capricorn man before or had a brief fling, it would be easier to reel him back in. But even if you are starting from scratch, a little flirting never hurts anyone!
The key is to do it gradually so you don't come off as desperate.
Start with playful banter and innocent jokes. If he responds positively, you can up the ante by being a little more flirty.
"I had a dream about you last night. You were looking hot AF!"
"I can't stop thinking about that kiss we shared. It was magical!"
"What if I just showed up at your place right now? Would you be mad or flattered?"
4. Send Him a Cute Selfie
Texting is not always about words. A picture is worth a thousand of them, right?
Sending a cute selfie is an excellent way of keeping the spark alive in your relationship with a Capricorn boy.
But what poses should you choose to turn on your guy?
If you want to look attractive and alluring, go for a close-up with sultry makeup and your best come-hither look.
For a fun and flirty vibe, take a selfie with your tongue out or make a silly face.
And if you are just out after refreshing a shower or working out at the gym, send him a hot picture to tempt his emotions!
Avoid sending him nudes right away. That will only make you look easy and desperate.
5. Use Emojis To Hit the Right Spot
Well, you cannot have a conversation without emojis these days, can you?
They are fun and cute and often say what words cannot. They are also a great way to flirt with a guy without sounding too forward.
When texting a Capricorn male, use emojis judiciously to add a touch of playfulness and spice up the conversation.
Stick to the basic smiley faces, hearts, and kissing emojis in the beginning. If he responds with similar emojis, you can move on to the naughtier ones.
"I want to hug you so tight right now! 😘"
"My romance is like a 🌹. With every petal, I fall more in love with you."
"Can you touch my 👄 with your 👅? I bet it will be electrifying!"
6. Talk About Your Fantasies
Who doesn't like good dirty talk?
It is the easiest way to seduce a Capricorn man through text and get him hugging you the next morning straight away.
You can talk about your fantasies and what you would like to do to him when you meet.
"If I were with you right now, I would start kissing your neck and then work my way down…"
"I love it when you hold me tight and stroke my hair. It makes me feel so safe and loved."
"You and me, dancing on a rainy night in the middle of a crowded club… Doesn't that sound hot?"
"When you touch my waist, it drives me crazy. I can't wait to feel your hands all over me."
7. Tease Him With Playful Banter
Let's say you are having a conversation with a Capricorn dude, and it starts to get a little mundane. What do you do to bring back the fun and excitement?
You tease him, of course!
When texting your Capricorn man, try to be playful and mischievous. Take a dig at his style, the way he talks, or his taste in movies.
If he says, "My girl should be loyal and submissive," you can reply with, "I am not your girl yet, so I can do whatever the hell I want!"
If he talks about his love for action movies, you can say, "I don't know how you sit through those boring movies. I would rather watch a good chick flick any day!"
When you're playful with your crush, he will find you more attractive and exciting. His smile will surprise you the next time you meet!
8. Use One-Liners To Turn Him On
Asking a suggestive and one-liner question will let him know that you are thinking about him in a flirty way. It also invites him to participate in the conversation by giving a naughty answer.
You can use these one-liners to seduce your Cap boy through text.
"I'm wearing that red dress you love. Would you like to take it off me?"
"Can't wait to feel your arms around me. What are you doing tonight?"
"Confession: I want you. Like, now."
"I can't stop thinking about naughty things. Can you help me with this?"
Wrapping It Up
Seducing and preparing your partner for a date night can be a little daunting. The game of texting is all about knowing what to say and when to say it. When you decide to dive into the depths of love and desire, make sure you know how to swim!
With a Capricorn man, you can turn things up a notch by being straightforward and naughty. He will love your direct approach and boldness. So go ahead and use these tips to conquer his heart!