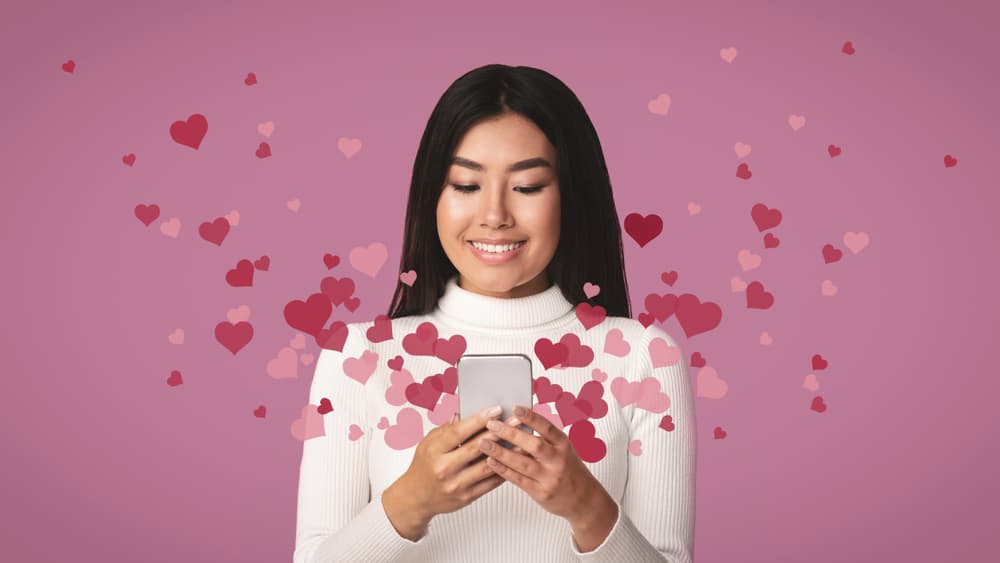 So you have your eyes set on a beautiful Leo woman. Her passionate, bold, and compelling character finally got to you, and we can't even argue that. Leo women are one of the most charming signs in the zodiac.
If you're attracted to a Leo woman and want to seduce her, texting is one of the best ways to do this. Leo women value texts highly, and it's one of your surest routes to her.
So how do you seduce a Leo woman through text?
If you want to seduce a Leo woman through text, compliment her, be assertive and tell her how attractive she is to you, show her how intelligent you are, and send her sexy texts and pictures.
Sounds simple right? But trust us, you'll need more than that to seduce a Leo woman. Read on as we provide a thorough guide to seducing a Leo woman through texts.
5 Tips To Seduce a Leo Woman Through Text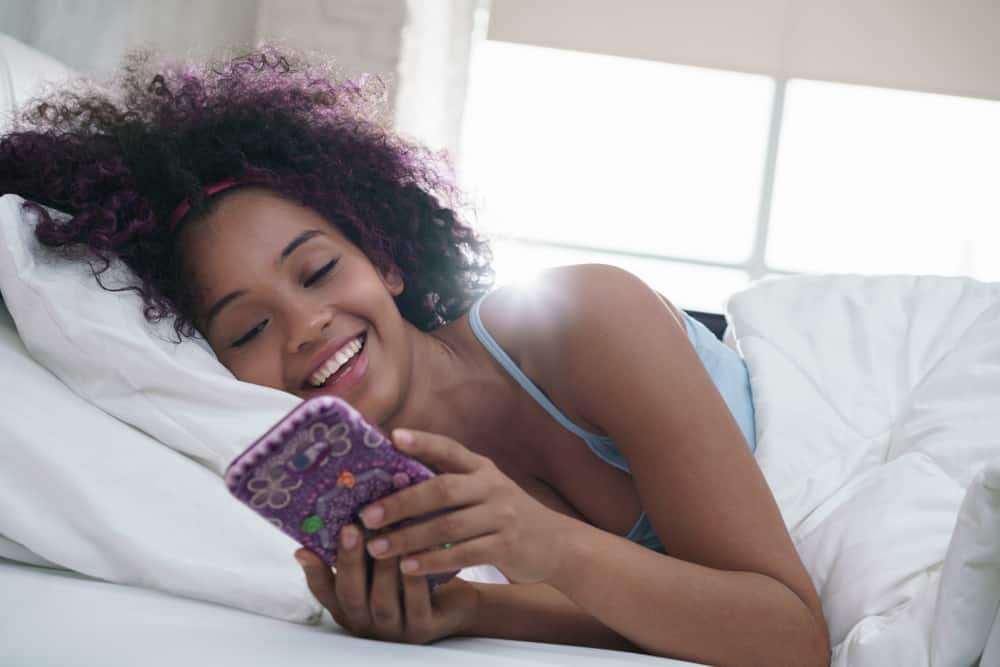 Leo women are incredibly happy and fun to interact with. Texting a Leo woman is not very difficult; in most cases, they only need a little nudge, and they'll gladly take the lead in the conversation.
However, if you don't match their vibe, they can quickly lose interest in the chat and only reply with boring one-liners or even ignore your texts altogether.
Luckily, you don't have to worry any longer; we've come up with the best tips to help you seduce any Leo woman through texts.
Compliment Her
One of the fastest ways to get a Leo woman's attention is to compliment her. Leo women love to think about themselves a lot and like somebody who appreciates that.
A Leo woman loves to be the center of attention, she sees herself as royalty, and if you treat her that way, she'll be drawn to you.
For example, you can compliment her on a picture she posted earlier.
Something like, "I love the new top you wore today; your taste is impeccable," or go for something flirty like, "I can't stop thinking of how cute you were in those pictures you posted."
Leo women are never tired of flattery; sending texts that tell her how hot or irresistible she is, is a great way to seduce her.
Complimenting a Leo woman is an excellent way to start the chat and a decent icebreaker.
Don't Be Too Rigid, Be Assertive
Leo women are free-minded and don't like to take things too seriously.
They love lighthearted and positive texts that don't involve deep thinking. So when trying to seduce a Leo woman through texts, keep things light and use lots of emojis and funny GIFs.
Leo women don't like to be put in a tough spot, and once they feel the chat is becoming too serious, they'll most likely leave. 
However, this doesn't mean you shouldn't be assertive with them. As much as you want to keep things light, you shouldn't hold back from making your intentions clear.
Boldness and assertiveness are massive turn-ons for most Leo women, and you'll be doing yourself a huge good by telling her how you feel.
Show Your Intelligence
Because of their free-spirited nature, people usually forget that Leos are knowledgeable people.
You can try to debate her on some of her interests when texting her. Ask for her opinion on what she believes in. As you stimulate her mind, you're also stimulating her interest in you.
Another way to go about this is to ask for her advice. Leo women know much about life and don't mind sharing. In fact, they're very happy to share!
Meeting a Leo woman for advice is a way of telling her that you're not only interested in her body but that you also love her for who she is. This makes her more comfortable falling for you.
Send Her Sexy Texts
Leo women are bold, courageous, and straightforward. So when you text her, you have to spice things up. Send her texts that will make her go crazy, tell her how much you want to be with her, and don't hold anything back.
Don't be afraid to speak your mind. Send that sexy text, and watch her send a sexier one. Leo women are very confident and are usually turned on by men that are more confident and bold than them.
However, remember to know your limits. Your sexy texts should also be romantic; don't be too nasty or overly explicit.
Exchange Pictures
In general, Leos are very attracted to what they see. They love to make judgments with their eyes, and if you plan to seduce a Leo woman through texts successfully, you'll have to get used to exchanging pictures.
For example, when you're in the middle of a steamy text, you can ask her to send you something sexy. You don't have to worry much about the specifics, Leo women love to impress, and she'll take it as an opportunity to blow your mind. Remember to compliment her when she sends pictures.
Also, she shouldn't be the only one doing the sending. You can reply to her pictures by sending her some of yourself.
However, it would help if you were careful here. Leo women can be a bit superficial. She wants a man that she's proud to call her own.
Before you send her any pictures, ensure they're really good because she'll like to go back to them often and might even want to show them off to her friends. If she's not proud of you, your attempts at seducing her might prove futile.
As a bonus tip, the zodiac color for Leo is Orange, so try to infuse it into your pictures. Leo women also love red and gold, so you have a decent range of options, don't forget to spice things up!
The Bottom Line
Most times, people confuse flirting for seducing. When you flirt with a Leo woman, you're basically expressing your love for her and your desire to start a romantic relationship. Seducing her, on the other hand, is how you tell her that you're sexually attracted to her and want her body.
To do this, you must regularly compliment her, be free with her, and show her how intelligent and exciting you can be. Finally, don't be afraid to go deep with your texts.
Send her a sexy message telling her how much you want to be close to her. Ask her for a hot picture and also send yours to her. Do all this, and you'll have a Leo woman desperate to be in your arms.