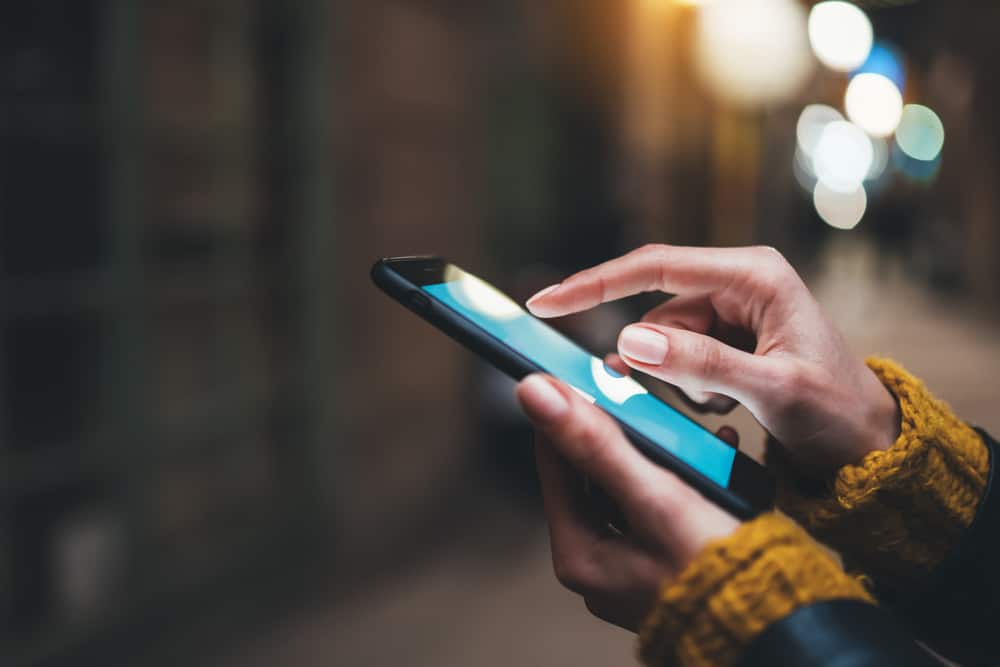 If I am not wrong, you are definitely in love with a Cancer man. Right? And you want to win his heart soon and make him fall head over heels for you!
But the problem is, you are stuck at the point of texting him.
Well, you bumped into the right place! Texting is one of the critical head starts of a relationship. It can hype your current bond to a serious commitment. But texting in a trashy manner can knock out your relationship!
So, how to text a Cancer man to make him go crazy over you?
First, get into his heart. Sprinkle the compliments on him. You don't have to be bold to express love. Instead, show your nurturing side by texting him the most thoughtful and sweet messages. Scent your chat with a wave of nostalgia. Frequently remind him why you like him.
Here are 9 brilliant ways to text a Cancer man and rule over his heart. Hope you'll enjoy it!
8 Tips for Texting a Cancer Man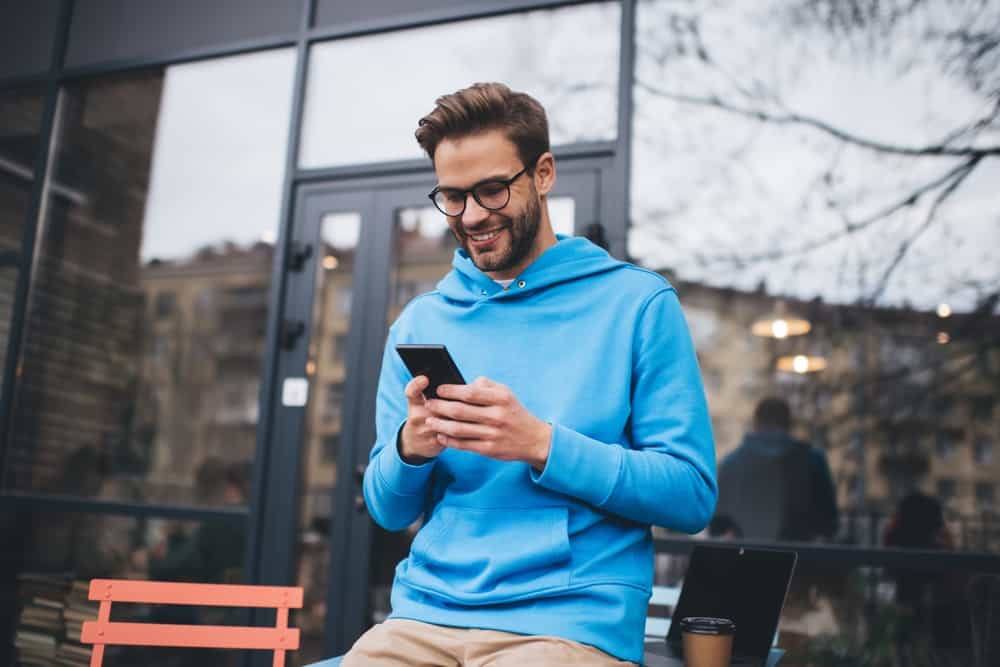 Cancer men are sentimental and romantic, but they can also be moody and introspective. If you're interested in dating a Cancer man, it's important to understand his unique personality traits and how he views relationships.
Here is a step-by-step guide on how to text a Cancer man to keep him interested and invested in you.
1. Sprinkle up the Compliments
You might not know, but a Cancer man craves compliments. Pass such appreciation that boosts his confidence.
You can miss a lot if you shy away from expressing your feelings! This guy has an appetite for love and care. So, when you shower him with praise, he'll watch out for you as the girl he deserves. It will compel him to make the first move toward you.
You can compliment his physical features or admire his masculinity. But don't forget to praise his inner traits. Check out some phrases below to get an idea about complimenting a Cancer man.
Your eyes make me get lost in them.
You looked so handsome at the party. Well, you are always gorgeous!
Your smile is my favorite thing.
I like it when your humor lights me up.
2. Don't Be Too Bold
Don't take your flirt to the next level of seduction. It is something that a Cancer man dislikes. Unlike other zodiac signs, he is the one who never appreciates explicitness. You have to stay mild at a decent pace. Spice up your text with affection, not boldness!
If you are too outgoing in your texts, a Cancer will feel intimidated and retreat from you. He doesn't enjoy bold confessions. So, sending revealing pictures or using explicit phrases will never work for you.
He wants his woman to be respectable, and you must maintain dignity to set yourself apart from other women.
3. Show Him Your Nurturing Side
A cancer man is a homebody! His family and friends are significant to him. If you want to prove yourself as his right partner, show him you are as caring and nurturing as he is. Act as his support system in every situation.
If he is exhausted or depressed, make him feel good. He will value your nurturing side and choose you as his partner of dreams!
Watch out for these 10 sweet & straightforward tips to make your man feel loved and respected.
4. Stay a Mystery
As the sign of Cancer man is the "moon," he looks for a partner with similar traits. Moon is elusive, mysterious, and almost always partially hiding behind the shadows. Likewise, this man draws himself toward an enigmatic woman.
Don't reveal yourself much. Give him a taste of what he wants, and he'll come running for the rest. If you are getting to know each other, give out the information in tidbits.
Whenever he asks inquisitively about your personal life, give as little information as possible. It will keep his attention hooked on you. He won't prefer to let you go. Instead, he'll grow curious to know more about you.
So, play your cards wisely and stay a mystery!
5. Evoke the Nostalgia
It doesn't matter what stage of the relationship you are in. A Cancer man loves to hold on to the pleasant feelings of the past. To make your chat scented with love, shower a wave of nostalgia over him.
Talk about the best time you both had. It will make your man crave more of such moments. Studies say that romantic nostalgia can contribute to making your relationship healthier. You can take help from these ideas below to bring out the nostalgia in your chat.
Remind him of a special moment that you shared recently.
Talk about the meal that you both cooked together. It will instigate him from coming over again.
Quote something about the characters of a movie you watched together for the first time. It will flood your chat with emotions of love!
Memories of the past are something where a Cancer man gives himself in. It will urge him to recreate those moments!
6. Don't Shy Away From Emojis and GIFs
Emojis and GIFs can be your best buddies when messaging the Cancer man. Unlike other zodiac signs, he adores fun and silly things. So, jazz up the conversation by using cute emojis and GIFs. You can use emojis by taking inspiration from your memories together.
A GIF is another creative tool to communicate in a fun way. Often, GIFs are called easily understandable language. Send him cute relatable GIFs from his favorite show or movie. It will prove to him you know his choices well!
Emojis and GIFs do much for situations when you can't express your infinite love. For instance, when you compliment him on how good you feel around him, add a smiling blush emoji. This emoji will convey much more about your love than the typed SMS!
7. Make Him Feel Secure
This one is a golden rule for chatting with him. Make sure that he is comfortable with you. Dig deeper while chatting and make him feel secure. He has a lot in his heart and needs a good listener to hear his side. Open up to him and make him feel safe with you.
Remember, he isn't a bold or a show-off macho, and he rarely opens up to anyone. So, you have to gain his trust. Don't keep throwing your chatter in the text. Instead, listen to him. Ask him about how he is feeling. It will help him realize your genuine interest in him.
Once he becomes comfortable with you, he can quickly get out of his shell in front of you! You'll see him sharing his daily errand and most profound emotions with you over the text. This step will make your relationship much more profound.  
8. Remind Him Why You Like Him
While a Cancer man is protective, he is also someone who craves love and attention. He enjoys knowing that he is wanted. Thus, sending sweet text messages for no reason makes him feel good.
Text him randomly or ask for help. If you are a colleague or classmate, you can ask him for use in your work. He'll love to find out that he is essential to you. He'll reply happily. Remind him of your love and affection frequently.
You can use some phrases such as:
Currently smiling and just imagining you.
I'm the luckiest girl in the world.
I feel special when I am around you.
Final Words
Cancer man is altogether sentimental, loyal, and caring. To rein his heart, shower all the love and warmth into the text. Remember, don't text him all the time, every second. It can eat up your charm of meeting in person on the date.
So, keep it simple, fun, and compassionate. And yes, don't forget to sizzle with nostalgia. Now that you know the golden rules of texting a Cancer man, it's time for you to slay your love!