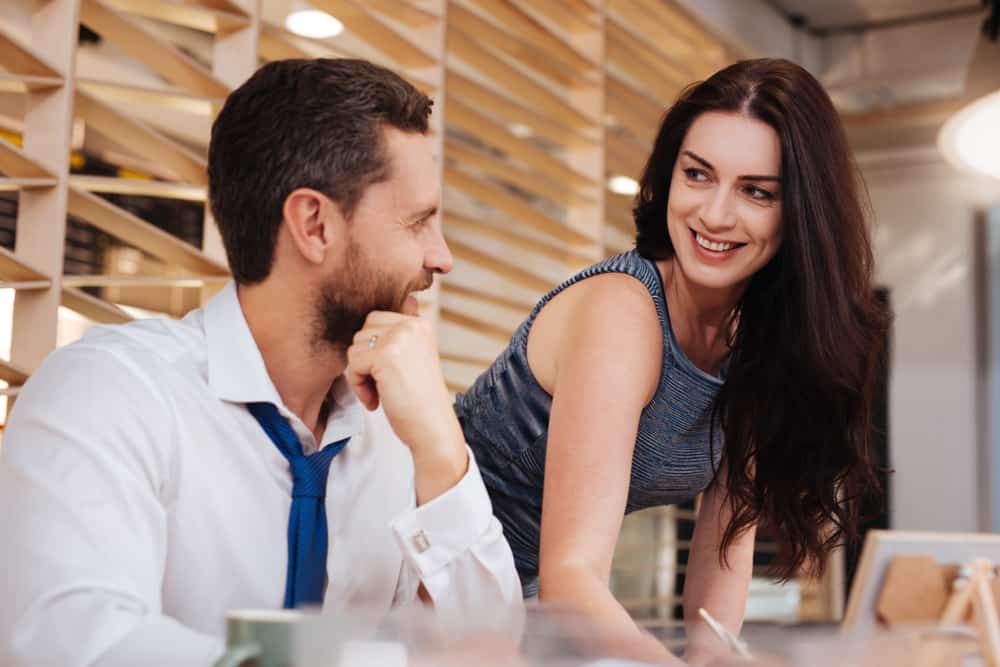 Are you fascinated by a fiery Aries woman? Is she the one you can't get out of your mind? And now you're looking to get on her radar?
If yes, then I bet you are in for a wild ride! Being a cardinal fire sign, an Aries woman doesn't fall for an average fellow.
So, you must be an extraordinary man who is ready to take his woman over the moon.
Aries woman is not everyone's cup of tea! To win the heart of this fire lady, turn the table upside down. Instead of begging and running behind, make her see your potential. Understand her psychic and come out of your shell.
Do you want to know how to get an Aries woman to chase you?
Don't show all cards at once to make your Aries woman get drooling over you. Stay mysterious while saying yes to the crazy adventures. You can flirt, but wittingly. Pack up the boredom to let the fire keep burning. It's better if you show some maturity and strength.
Here are the 6 super effective ways to make an Aries woman choose you.
6 Incredible Tips To Make an Aries Woman Chase You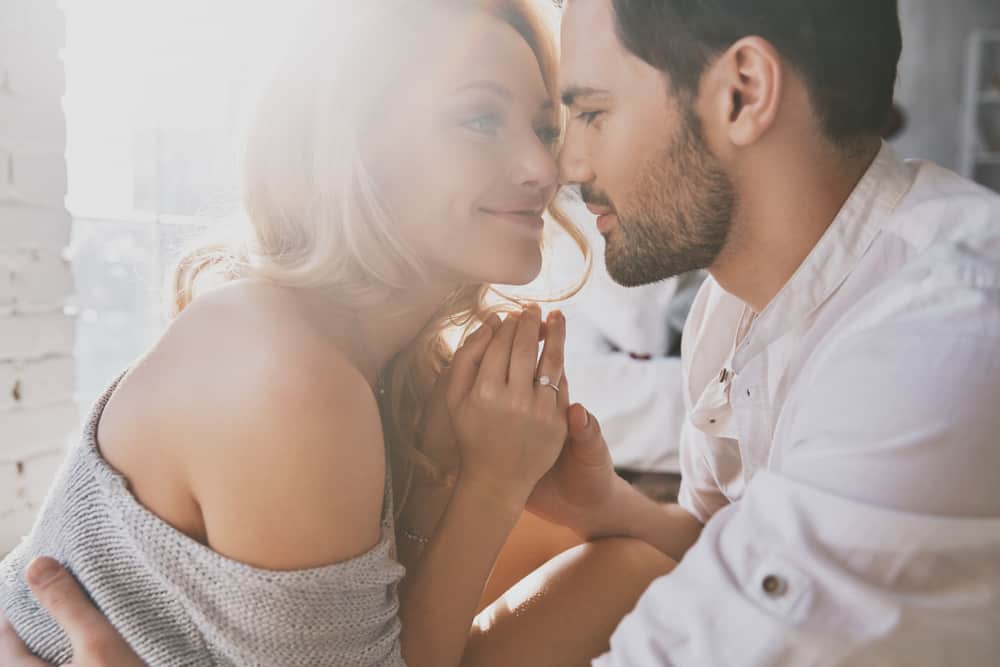 Taking a fancy to an Aries woman is like navigating a mine. You must be super tactical to handle her. You must have the utmost patience and strength to win this lady.
Below are some tested tips for fascinating your girl.
1. Don't Show All Cards
To win the soul of Aries woman, stand out from the crowd. Don't run like a hopeless romantic. Do you remember the phrase, turning the tables upside down?
Yes, it's time to flip the cards and come out of the craving phase.
Don't reveal your personality at once. Let your Arian lady know your personality bit by bit, just like peeling off the layers of an onion. An Aries woman has no space for desperate guys, but she'll build a room for you.
The reason is your mysteriousness!
Don't show all the cards at once. While discovering you slowly, she will have already caught your curiosity!
She is like a rose, and you have to be a rose gardener. The gardening gloves are essential to deal with the thorns. But the fragrance is worth it!
2. Say Yes to the Crazy Adventures
An Aries woman is a passionate thrill seeker. Get ready to dive on the roller coaster. Suggest some exciting adventures to catch her. If you want to make this woman crazy in love with you, say yes to the adventures.
Get out of your mundane routine and find adventures near and far. Don't worry; you don't need extravagant fancy things! Bring out the fun in the little things with a twist.
It will surely be enough to make you an attractive person in front of your Aries girl.
Here are some ways you can have fun-packed adventures with your lady.
Pull off the flower for her, but from the neighbor's backyard!
Laugh out loud at a comedy show.
Have a "get messy" day.
Prank total strangers.  
Have skating while singing your favorite song.
These naughty actions will surely increase her heartbeat, and she'll start chasing you in no time!
3. Flirt, But Wittingly
Playing mind games isn't the Aries' part, but flirting is. An Aries woman is in high spirits. She likes to tease passively. Her egotistic nature makes her lead others, not be led by others!
So, it can be tricky here, but I know you can do it with ease.
Flirt with her calculatedly and then leave. You have done your part. It's time to sit back and see the girl chasing you. This trick can pave your way super smooth.
For example, while praising her hairstyle, say something like, "I feel like running my fingers through your hair. I want to smell their fragrance."
Did you see how I flirted with her and passed the ball in her court? Now, it's up to her whether she hits the ball or not.
So don't compliment in a usual way; instead, show a gesture of genuineness. Because Aries woman is a hunter, she can spot fakeness from a mile.
4. Show Maturity and Strength
The woman of this zodiac sign is mature and emotionally intense. She expects the same from her partner too. You need to avoid creepy and childish behavior.
Support her to become a successful person whenever you two interact.
This lady is strong-minded and doesn't like guys who lack strength. Let her know you hold self-esteem. In a world full of crude chaps, she'll see you as the one she can rely upon. You'll become her safe side, and she'll inevitably fall for you.
Here are a few things an Aries woman likes so you can do the same.
Live by your values.
Honor your relations.
Have a mature and witty conversation.
Be a good listener.
Practice patience and always choose forgiveness.
Recognize the power of words.
5. Let the Fire Keep Burning
Relationship with an Aries is like a campfire. Pop up the excitement and thrill in your chores together. Remember, if things get boring, she can dump you away. Be energetic yourself, and let her be so, too.
Keep your space milder because if you move at a faster pace, it can burn out the charm. All you have to do is make your lady fall in love with you repeatedly.
Compliment her in the whisper and see her eyes chasing you.
Dating an Aries woman is never plain. You must play it safely because a little slip can turn her away. Bring some thrill, excitement, and a new thing every time you plan a date.
6. Be a Fairytale Man To Entice Her
An Arian girl has a craving for unusual things. You may have to cloak up as a fairytale man. She appreciates trying to do nearly impossible tasks. With no ifs and buts, entice her with your loyalty.
You can try out a little to make your story a fairytale. Being a prince charming for her shows the gestures that no one else paints.
Take brief pauses in the conversations and express your love in awe. It alone would be enough to lose her head over you.
Open the car door for her.
Offer her your jacket when it gets chilly.
Adore her intangible qualities.
Learn to meet in the middle.
Do not forget the important dates.
Know her love language.
Final Thoughts
Making an Aries woman chase you is like a piece of cake if you know the secret recipe. She owns a passionate soul and fiery nature. Make sure that you put your best to stand out in her eyes.
Gird up your loins and conquer your love. Treat her like a queen. Make her feel the best version of herself. She'll be yours!