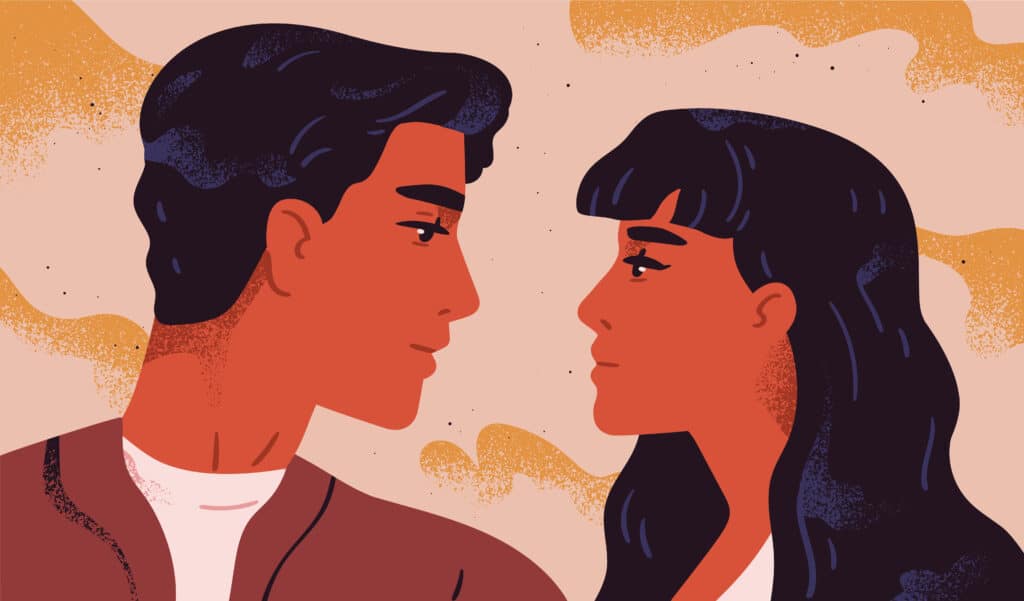 Are you eyeing a Pisces woman and wishing to pursue her? It's not a tough job in her case. Pisces is the unique sign in the entire zodiac.
She'll go over the moon if you are compassionate enough to soothe her.
The element of water governs Pisces. So these souls are submissive and sensitive. They make room for only those who carry an empathetic heart. By diving into her fantasies, you can easily make a Pisces woman fall for you.
So, how can you make a Pisces woman chase you?
Boost her potential by bringing out the best in her. Keeping her secrets and being trustworthy can help you earn her respect. Pisces women can't help but be drawn to the fairytale type of romance. So take your girl to the heights of romance where she can feel like the princess she is.
You are about to explore six ultimate ways to fascinate a Pisces woman in your love. Let's get started!
Make Your Pisces Woman Chase You With These Surefire Tips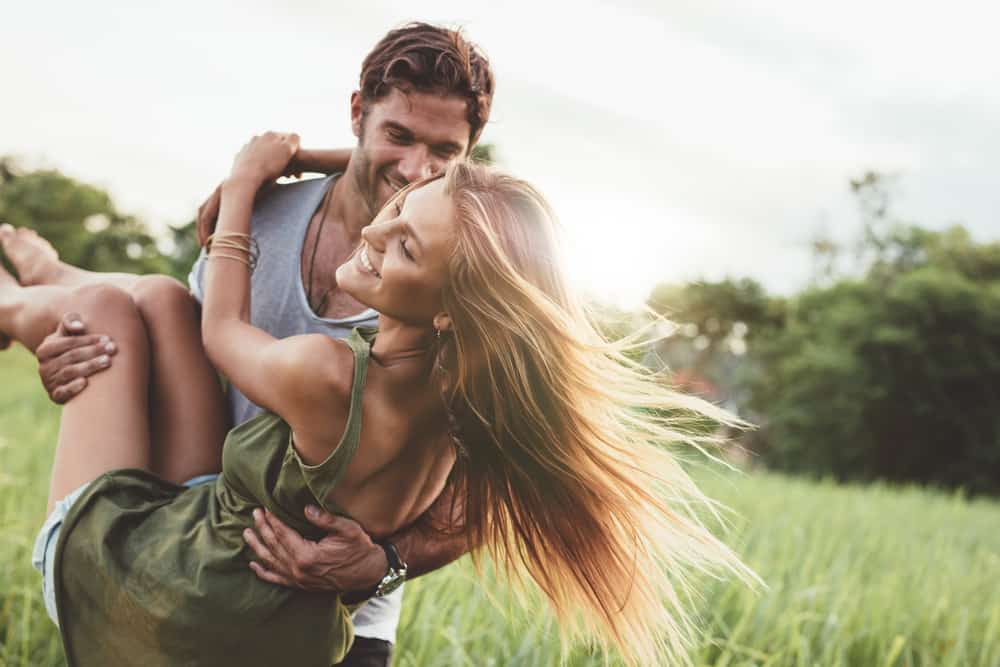 Pisces girls can be found in both the natural world and in their own fantasy world. You should get into her dreamy world and magical realm to make her chase you.
Give her the heart and soul, and you'll become a match made in heaven.
Use these surefire tips to make your Pisces lady fall head over heels for you!
1. Bring Uplifting Energy into Her Life
Pisces is anti-Leo. Often, she is well-versed and talented but keeps drowning in fear of expressing her talent. Being a shy lass, she loves when people bring out her inner caliber.
So, when you try to make her feel a confident version of herself, a Pisces woman finds it romantic.
Encourage your Piscean lady to explore her talents and be that rock she can hold on to. Remember, Pisces are prone to depression. So, make sure to bring uplifting energy into her life.
She'll appreciate and feel your gestures to the core of her heart. To boost her potential and soothe her, you can say something like this:
"You are beautifully and wonderfully made. I'm so proud of you, and I know you will excel. You deserve this opportunity and are the one who can do this absolutely.
" Whatever situation comes, know that my girl is not alone in this."
2. Keep Her Secrets
Pisceans struggle with everything related to assurance, like communication and emotional expression. A Pisces woman is foggy under the water and emotionally complex in matters of confidence.
She takes time to translate heart and soul feelings into rational expression.
So, whenever she opens up to you and gets her words out, treat it as a sacred thing between you two. It's because, in the end, she trusted you!
She has already felt betrayed, and you need to be a good listener. If her secrets are somewhat dark, don't be judgmental. Show her that you still see the more significant potential inside her.
To build an emotional rapport with her, come up with some secrets of your own to share. It'll make her feel closer to you and more likely to let her guard down.
3. Be a Romantic Guy
The most vital tip for making a Pisces woman chase you is "being romantic". If you are not up for this, don't start with her!
Being the most sentimental of all zodiac signs, she carries a big heart for romance. She has a fancy for Romeo and Juliet kind of stuff.
A Piscean girl falls for the unrealistic romance of Hollywood. So think of something big. She is a hopeless romantic and loves clinging to the idea of love. A perfect dream partner of fairytales – that's what a Pisces lady wishes for!
Check out these ideas to shower her with love:
Bring her a bouquet.
Write love letters to her.
Compose a song for her.
Prepare a romantic candlelit dinner.
4. Compliment Her in a Dreamy Way
Pisceans love getting compliments but not the ones of a typical kind. Under the influence of Neptune, a Pisces woman is a daydreamer, mystical and romantic.
She loves staying in her fantasies. So, compliment her thoughtfully to let her take a fancy for you. You won't believe it, but this works like magic! She'll instantly give heart in when she sees you diving into her fantasies.
Praise her physical features by using similes and conceits. Let her know the regard you hold for her.
Check out the texts below to make your Pisces woman crazy in love:
You have the most bottomless eyes, like a blue ocean. I could get lost in them.
I saw an alluring work of art, and it made me think of you.
You are drop-dead gorgeous, even without makeup.
I have to confess something. Whenever you made me smile, I felt butterflies in my stomach.
5. Show Her Your Sentimental & Nurturing Side
To be sentimental and nurturing isn't confined to women only. It applies to men too. A Pisces woman is attracted to a guy who is not afraid of expressing his emotions.
She falls for an emotionally available guy. This zodiac sign is a natural nurturer who feels the pain and pleasure of others.
You shouldn't be afraid to cry at the ending scene of a book or a movie. She won't be turned off by your tears but will find it sweet and might hug you.
Don't hesitate to show your nurturing side. You can bring your lady cute kittens or her favorite pets. It will be enough to melt her heart!
Your girlfriend will admire that you can display vulnerability. It will surely make her chase you like a Pisces female chasing her dreams!
6. Don't Take Her For Granted
You must avoid this if you want to get a Pisces woman to chase you.
Taking her for granted is worse than criticism. If you take her for granted, you are probably ignoring her need to be recognized.
Piscean lady is compassionate. If she feels she is being let down, she'll never lend an eye again. Show her that you truly value her. Don't forget the element of respect because all a Pisces girl wants is to be respected.
Here are a few things you can follow to put your best in love with her:
Tell her she has done something right.
Get her gifts.
Take her on a fun date.
Accept her quirks.
Compliment her.
Give her the level of recognition she deserves.
Beautify her day by doing something special.
Final Thoughts
A Piscean lady is a daydreamer, empathetic and shy. If you want to get a place in her heart, you need to prove yourself a worthy partner. Make the first move and shower all the emotions of love you hold. Let her watch the level of grace you have for her. She'll catch you as the man for her life.
She'll melt, trust me!