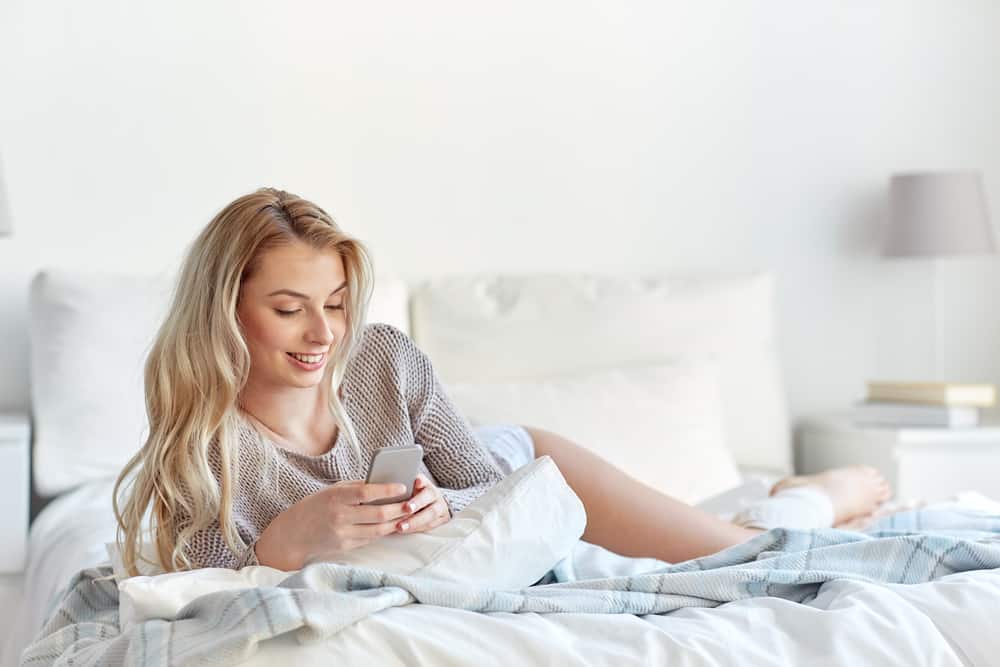 Do you feel lost when it comes to communicating with a Taurus man? Are you curious about how to keep him hooked over text? Have you recently started dating a Taurus guy and looking to attract him through text messages?
With so many other factors to count in a relationship, it can be difficult to know what kind of text message will sweep a Taurus man off his feet.
So the question is, how to text a Taurus man to keep him interested and attracted?
Make your text game strong with a Taurus man by complimenting him on his looks or achievements. Appreciate his masculinity, send selfies and add a bit of spice to the conversation by using emojis and making inside jokes. You can also hypnotize him with your flirty and mysterious texts.
In this reading, you'll explore 6 amazing tips and tricks to help you attract and keep a Taurus man by your side through text messages. Let's get started!
1. Compliment Him, Not Flatter
A Taurus guy loves compliments but can see right through flattery. He is a great judge of character, so it is important to be genuine when you compliment him.
For example, you and he are chatting about your weekend plans, and he mentions that he is going to play golf with his buddies.
So, instead of flattering words like, "You must be really good at golf," you can simply say, "I bet you will have a great time playing golf."
Or you can say something like, "I am sure you'll look handsome in your golf clothes!"
Want to know more interesting ways on how to compliment a man effectively?
No worries! Amy North, a Canadian relationship coach, has got your back! Check out her video below to know what type of compliments guys actually want to hear.
2. Admire His Masculinity
Nothing turns on a Taurus man more than a woman who appreciates his masculinity. Taurus men are very proud of their manliness and love it when their partners see them as strong and capable.
Make him realize how lucky you feel to be with him by telling him how manly he is.
If you have recently returned from a picnic and he has carried all the heavy bags for you, simply tell him how grateful you are to have a strong and manly partner like him.
Tell him how safe you felt around him when other men were around.
This will definitely make him feel good about himself and leave a lasting impression on him.
3. Send Your Cute Selfies
As the saying goes, "A picture is worth a thousand words."
To make your Taurus guy weak in the knees, start by sending him the cutest selfies you have. After seeing your photo on his phone, he will not be able to resist thinking about you for the rest of the day.
He should feel lucky to have a gorgeous girlfriend like you!
So next time you text him on a rainy night standing in front of your window, let some water droplets fall on your face and take a cute selfie to show off your wet hair. See how he reacts!
If you want to send him a naughty picture, make sure it is tasteful and leaves something to the imagination.
Don't be too explicit, as it can turn him off. Create a little bit of mystery and let him use his imagination to fill in the blanks.
4. Spice Up the Conversation With Emojis and Hahas
I have another statement for you. "A picture is worth a thousand words, but an emoji is worth a thousand pictures!"
Emojis are the best way to add some fun and spice to your text conversations. They help you communicate your feelings without using any words. Emojis and other funny reactions like "haha" or "lol" will make him smile and appreciate your sense of humor.
Suppose you and him are talking about your weekend plans, and you mention that you will see a movie. You can add an emoji of a popcorn box next to your text to show him that you are excited about the movie.
And what will be the result? He will also become excited about the movie and will start looking forward to spending time with you.
5. Put a Hypnotic Love Spell on Him
What? How can I hypnotize him?
With your words, of course!
You can easily hypnotize a Taurus man with your flirty and mysterious texts. Love hypnosis is the art of playing with words to make someone fall head over heels in love with you. When you know how to put a love spell on him, you can make him do anything you want!
Let's say you want him to take you out on a date, but you are unsure how to ask him directly.
You can text him, "I had the most amazing dream last night. We were on a date, and we were having……"
What was that? A romantic dinner? Watching the sunset together? Or maybe something naughty?
This kind of suspenseful and hypnotic message will make the conversation engaging, and he will be curious to know what you will say next. And the game of question and answer will continue until you finally get what you want – a date with him!
Isn't that easy?
To get a further reading on texting your boyfriend effectively, click here.
6. Flaunt Your Intelligence By Asking Genuine Questions
It's not always about looks. Sometimes, it's the brain that matters!
This earth zodiac sign is attracted to intelligent women. A woman who can hold a good conversation with him and make him think is definitely a turn-on for the Taurus man.
You can flaunt your intelligence by asking him thoughtful and genuine questions about his life. Hit the bull's eye by showing your interest in the things he loves – his family, friends, work, and hobbies.
Check some following thoughtful questions that will surely make him attracted to you:
What are your parents like?
Do you have any siblings?
What is your favorite childhood memory?
What kind of music do you like?
Do you remember the first time we met?
In a Nutshell
Hoping that the tips on how to text a Taurus man given above will be useful for you and your relationship!
To win the heart of this attractive guy, don't forget to show your feminine side and let him feel that he is the only man in your life.
The more you make him feel special, the more he will be attracted to you. And there's no better way to make him feel special than sending him a love message!
Happy texting!