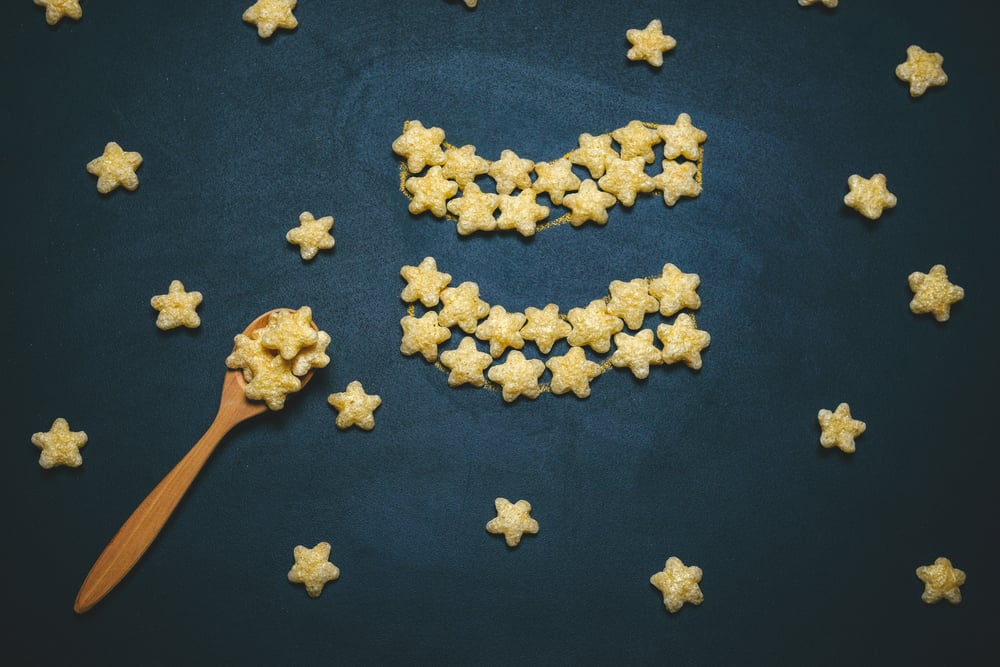 Aquarius is the zodiac's eleventh sign, and those born under this sign are humanitarian, independent, and intellectual. They are drawn to careers in teaching, law, and science.
Aquarius is a rebel and likes to do things their way. The kitchen is no exception, and Aquarius often chooses unusual flavors.
When it comes to food, Aquarius loves dishes that are tart and full of flavor. They aren't afraid to try new things and love dishes that challenge their taste buds! Aquarius love spicy foods, and they sometimes prefer unusual diets.
Each Aquarius is a unique and independent individual. He might love dishes that are on the spicy, tart, and flavorful side. Generally – the more flavorful the dish, the more Aquarius will love it!
They are usually keen on unusual flavors and love foods others are afraid to try. Don't be afraid to experiment when cooking for an Aquarius; he will be excited by your boldness and brave choices!
If you want to seduce an Aquarius with your cooking, here are some excellent recipe ideas! Don't be afraid to experiment and add other ingredients – Aquarius will appreciate your thoughtfulness and originality!
12 Recipe Ideas Aquarius Will Love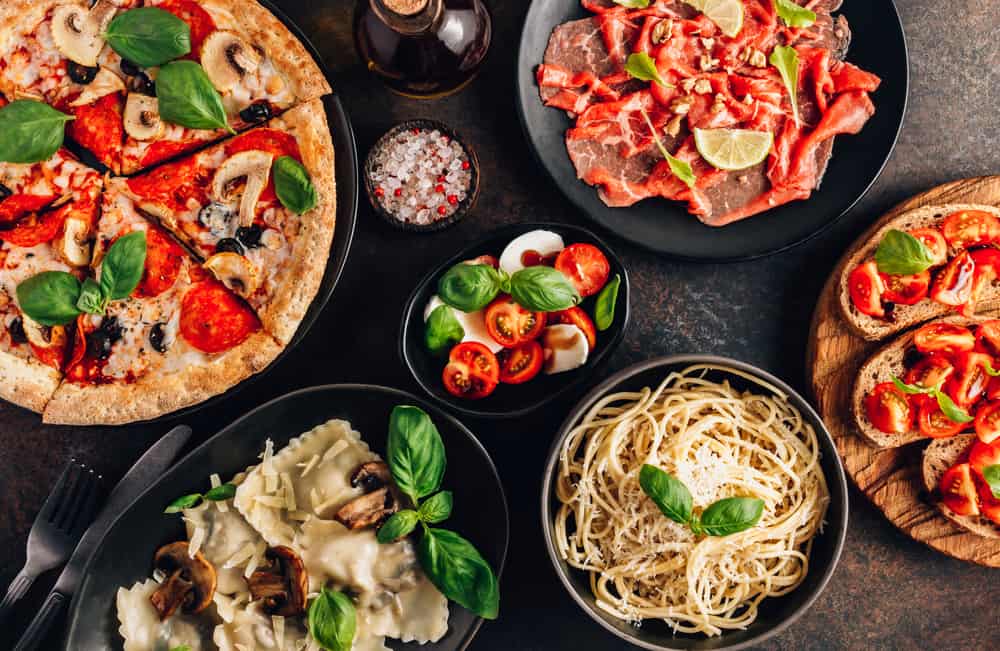 The rebellious nature of Aquarius makes them independent individuals who love to do things in their unique way. They like to walk their path and carve a unique path in life. Their unique taste is reflected in everything they do, including their food choices.
They only sometimes go for the mainstream options when it comes to food and likes to stand out from the crowd when it comes to their diet choices. Don't judge them and show them you support their diet, whatever it is. Sometimes they might decide to become a vegetarian or even go vegan, which is perfectly okay!
Here are some recipe ideas that any Aquarius will love.
1. Spicy Thai Curry
Aquarius loves dishes with a kick, and this Spicy Thai Curry will satisfy their picky taste buds.
To cook a perfect Spicy Thai Curry, you must purchase a few things: Red Curry Paste, Green Beans, Babycorn, Red Pepper, Coconut Milk, and Fish Sauce. It might seem a little challenging when you try it at first, but luckily there are many great YouTube videos to help you out!
This dish is perfect for those who want to add a little bit of spice to their life!
2. Lemony Quinoa Salad
Aquarius loves dishes that are tart and full of flavor, and this lemony quinoa salad is a perfect example. This salad is made with quinoa, chickpeas, kale, lemon juice, and olive oil. It's a great option if your Aquarius friend looks after their health.
This meal is very satiating and fresh and gives a great boost of clean energy!
3. Roasted Butternut Squash Soup
The roasted butternut squash soup is a perfect comfort food for Aquarius. It's made with roasted butternut squash, vegetable broth, and seasonings.
Roasted butternut squash soup is a classic that everyone cooks slightly differently, based on your chosen seasonings. Show your unique personality and style when cooking this unforgettable meal for your Aquarius. This soup is sure to warm anyone's heart on a cold day!
4. Grilled Salmon with Mango Salsa
Aquarius loves dishes that are healthy and full of flavor. This grilled salmon with mango salsa is a great option! Grill the salmon and top it with fresh mango salsa.
It's a perfect meal for any day of the week or a great option for a barbecue! Prepare the salmon before leaving for the nature trip, and grill it with vegetables!
5. Quinoa Black Bean Burritos
Quinoa black bean burritos are an excellent choice if you are hosting a party and planning to invite your Aquarius friend. Quinoa black bean burritos are perfect for Aquarius and guaranteed to impress them and other guests.
They're packed with protein and fiber and are super easy to make. Add quinoa, black beans, cheese, and your favorite toppings to a tortilla, and you're good to go!
6. Spicy Southwest Salad
This Spicy Southwest Salad is made with black beans, corn, avocado, tomato, and other ingredients according to your taste. The best part about this salad is that you can easily customize it to your liking!
Aquarius is guaranteed to be mesmerized by your effort and won't forget this special meal you've cooked for them!
7. Grilled Veggie Sandwich
A grilled veggie sandwich might seem like a boring choice. However, it is a great option if you want to make something guaranteed to satisfy your Aquarius friend! It's made with grilled vegetables, cheese, and your favorite condiments.
It's the perfect meal for lunch or dinner. Consider making grilled veggie sandwiches if you plan a picnic, and bring them with you!
8. Roasted Brussels Sprouts
If you are serving meat or fish, roasted Brussels sprouts are the perfect side dish for Aquarius! Sprinkle some olive oil over them and add sea salt or pink Himalayan salt.
Roast them in the oven until they're nice and crispy. They're a great way to get your daily dose of greens!
9. Sweet Potato Black Bean Enchiladas
Sweet potato black bean enchiladas are a perfect dish for Aquarius! They're made with sweet potatoes, black beans, and other ingredients.
Experiment with this recipe before you serve it, and consider serving it at your next party or family gathering! It is sure to be a hit and leave everyone asking for more!
10. Cauliflower Pizza Crust
The cauliflower pizza crust is not only healthy but full of flavor! Many people suffer from food allergies, so it is a great option if you want to skip gluten.
This pizza crust is made with cauliflower, cheese, and your favorite toppings. It's the perfect meal for a movie date or snack any day of the week!
11. Spicy Black Bean Soup
This hearty soup is perfect for a winter meal. It's packed with protein and fiber from the black beans, and the spiciness will wake up your taste buds!
Top it off with some avocado slices and cilantro for extra flavor. Ask your Aquarius if they like cilantro before adding it because not everyone likes it! In that case, you can substitute it with basil leaves or other greens!
12. Quinoa Salad with Grilled Veggies
Aquarius loves dishes that are full of flavor, and this quinoa salad delivers! The grilled veggies add a smoky element to the dish, while the fresh herbs give it a bright pop of flavor.
Add crumbled feta cheese for an extra protein boost, and you have a complete meal!
Summary
Aquarius likes trying new dishes that challenge their taste buds. They love cooking for themselves and feel honored when someone wants to treat them to a home-cooked meal.
If you want to mesmerize your Aquarius friend or partner and are looking for a new recipe to try, look no further than the ones listed above! Aquarius is sure to love them!